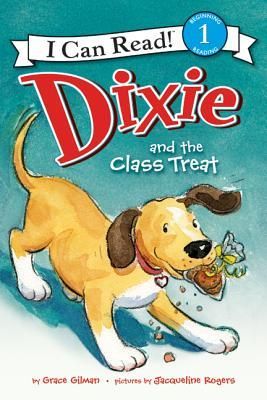 Dixie and the Class Treat
by Grace Gilman, illustrated by Jacqueline Rogers
HarperCollins
March 2012

Dixie the dog gets into one mishap after another. Emma and her mom are making cookies to share for snack at school, when uh-oh! An over-rambunctious Dixie knocks over the table, ruining everything. They whip up a fresh batch, unsuspectingly adding cayenne pepper instead of cinnamon. Cue the sad trombone - Wah-wah-wah-waaaaaah! But Dixie (and Emma's mom) save the day when they arrive at school and Dixie manages to knock over another table of cookies, saving the students from a too spicy snack. Emma's super-mom presents the kids with a third batch of cookies (cooked the right way this time, of course.) Colorful watercolors give a great sense of motion as Dixie wiggles and waggles across every page.

I borrowed this book from the library.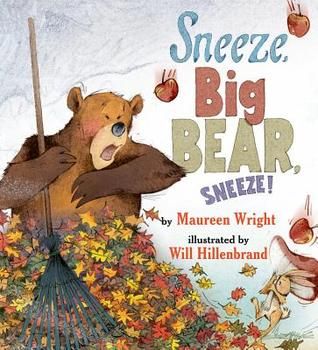 by Maureen Wright, illustrated by Will Hillenbrand
Marshall Cavendish Children's Books
September 2011

Here is a great picture book for sharing in the fall. I love the digital and watercolor illustrations by Hillenbrand. Bear is certain that his sneezing is the cause of falling leaves and geese flying south, while Autumn Wind knows that Big Bear had nothing to do with it. In a way, this is a bit of take on that old Aesop's fable, The North Wind and the Sun - where they battle it out to see who's stronger (it is neither, of course.) I don't know what made me think of it... the mopsical foolishness of the bear in this story, I suppose.

I borrowed this book from the library.


by Daniel Roode
Greenwillow Books
March 2011

A busy bee named "Bea" buzzes around, looking like a unscrewed lightbulb with her tiny striped body and bulbous yellow head. Gardening, visiting with friends, playing in the rain, and an array of other little mini-adventures in a bucolic outdoor setting wear her out until she, "Bzz. Bzz. Zzzzzzzz," goes to sleep.
No matter how many times I look at this, bobble-headed Bea looks like a lightbulb to me! All of the d
igitally created art looks slick and bright.

I borrowed this book from the library.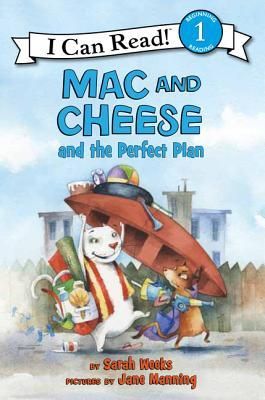 Mac and Cheese and the Perfect Plan
by Sarah Weeks, illustrated by Jane Manning
HarperCollins
March 2012

In this silly rhyming beginning reader, two alleycats argue over whether they should go to the beach or not. (Mac is in favor, Cheese is against.) When they miss the bus, they have to settle for the pool. Colorful watercolor illustrations depicting an overstuffed junkyard which is home to the two cats is probably my favorite part of this odd couple series.

I borrowed this book from the library.