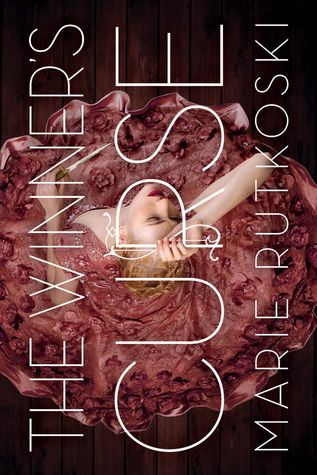 The Winner's Curse
by Marie Rutkoski
Farrar Straus Giroux
March 2014

First line: "She shouldn't have been tempted."

In a world that seems loosely based on ancient Rome and Greece, 17 year old Kestrel's father is one of the leading generals of an invading army of Valorians that has conquered their more culturally sophisticated, but less warlike neighbors the Herrani. Under pressure to either pick up a career in the military or choose an appropriate young man to marry and settle down with, Kestrel starts to rebel against her father's authority in small ways while biding for more time to sort out her own feelings on the matter.

After impulsively purchasing a handsome young slave, Kestrel begins to question more and more of her society's demands. Her interests in music and the arts, while valued by the Herrani, are considered nearly useless by the Valorians.

Kestrel's slave is called "Smith" by his captors for his blacksmithing skills, but his true name is Arin. The two of them gradually strike up a friendship (as much as possible under the circumstances) and set society's tongues to wagging when it's apparent that their friendship is deepening into something more. Arin is more than he appears at first, and readers will not be surprised to discover his connections to rebel forces.

The horrors of slavery aren't fully explored in this book. While they are bought and sold, the "slaves" in this society are mostly treated like valuable servants. The difference in their class status adds a frisson of interest to Arin and Kestrel's flirtations. This is a light fantasy romance, seasoned with a dash of dystopian rigid class roles and customs that the characters must struggle with.

Compare to:
Conspiracy of Kings - Megan Whalen Turner
Legacy - Kayla Cluver
Graceling - Kristin Cashore



I purchased a copy of this book.