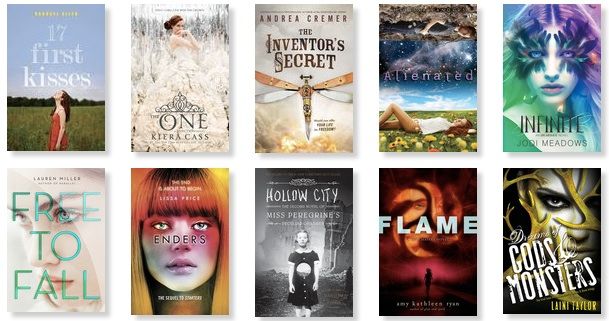 I guess this should be a list of "debut" authors I'm looking forward to in 2014... but there are so many great series I'm in the middle of. These are the books I'm most looking forward to this year.
17 First Kisses - Rachael Allen
The Inventor's Secret - Andrea Cremer
Alienated - Melissa Landers
Free to Fall - Lauren Miller
Hollow City - Ransom Riggs
Flame - Amy Kathleen Ryan
Dreams of Gods and Monsters - Laini Taylor
What are you looking forward to this year?