This week's topic from The Broke and Bookish is: Top Ten Books on My Winter TBR.
Here they are - these are the 10 books that I am so excited to read next.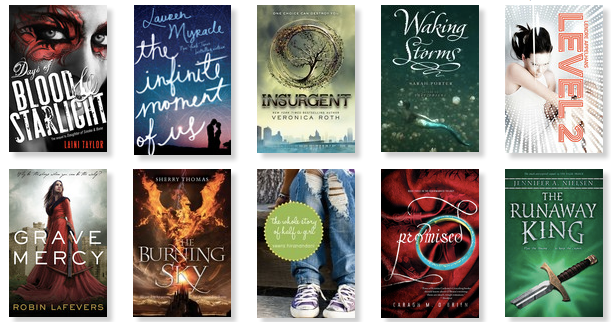 Yup, plenty of sequels to series I've already started, and a few new series to start as well. I'm reading The Infinite Moment of Us for my book club. With any luck, I'll tear this this set of 10 books by the end of the year!