September is National Library Card Sign-up Month. I was digging through some of my old papers, and ran across this. It's one of my first library cards.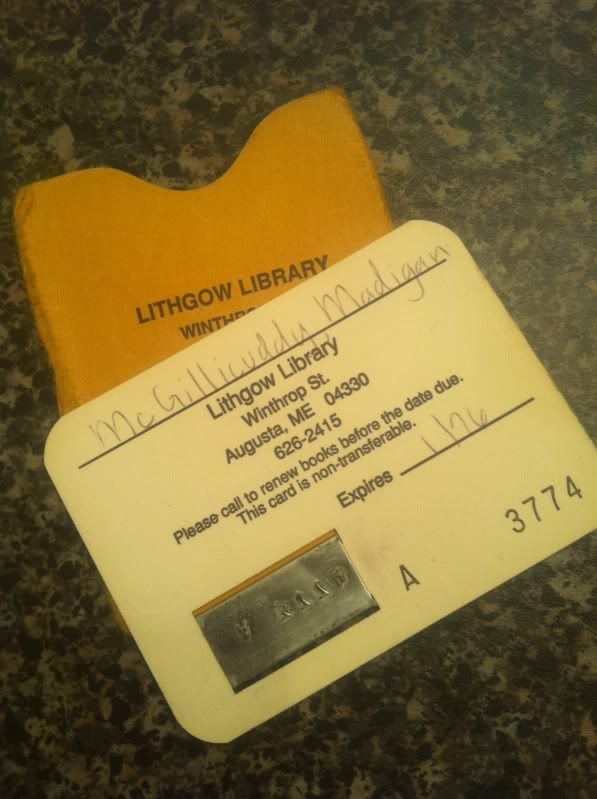 I remember the librarian warning me that the little metal clip was very high-tech, and I should be extremely careful with it, as they were expensive to replace. The card came with a little orange card carrier to protect it. The library had a rule that you couldn't get an adult library card until you were twelve. I remember I got mine a couple of months early, after showing the staff that I had already checked out most everything in the children's collection. Back then, each book had a card pocket where you signed your name... you know the sort.

Obviously, I think I took pretty good care of this card. Do you remember your first library card?