Good morning! Happy Dr. Seuss Day! I found these here items for sale... they could be yours for a cool million.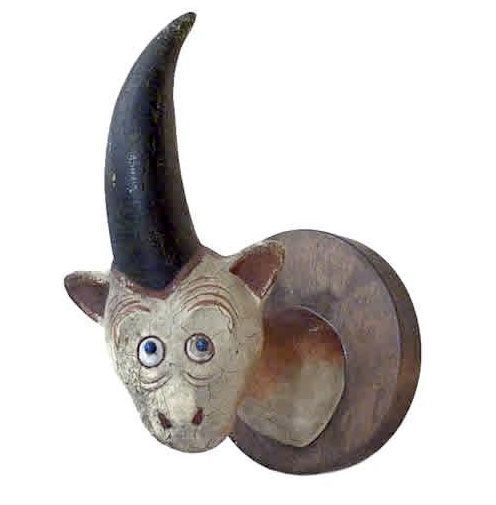 Dr. Seuss created these whimsical sculptures of "unknown beasts" in the 1930's. The winning bid also includes a vacation to France to personally oversee their packing and shipping, of course.
In other Seuss news: I put up a display honoring Dr. Seuss at my library, and it's already been completely picked over! Between picture books, beginning readers, some shelved under "Seuss," some under "LeSeig," and a few under "Geisel," as well as the Cat in the Hat science spin-offs by Bonnie Worth and Tish Rabe, we really have a lot more Seuss than what most would think. It's kind of gratifying to think of folks all over town reading his works for his birthday.