Wow! I'll credit this brilliant idea for changing the way I think about book covers, forever. New cover that I don't like??? I'll design my own!
These are so brilliant and funny!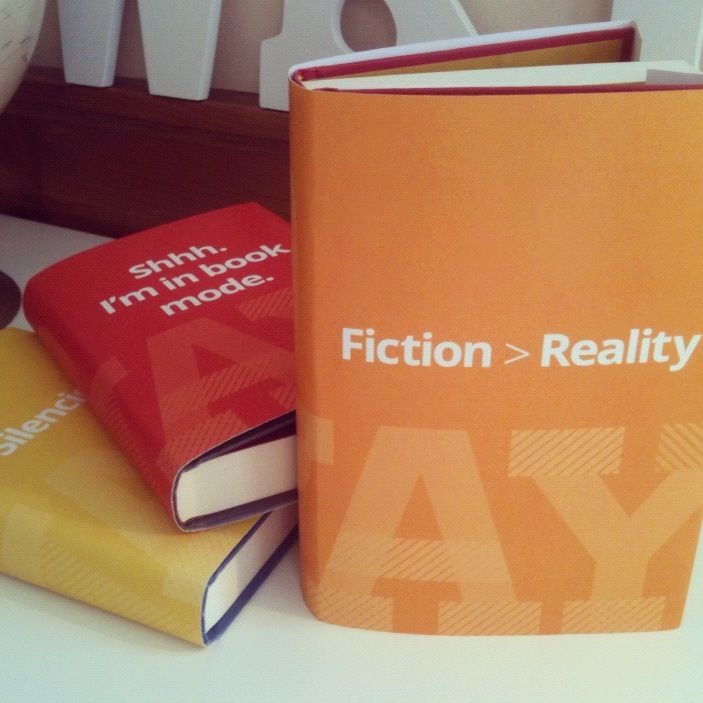 Started as an in-joke on Twitter, a graphic designer came up with
this set of simple, colorful designs
, along with instructions for how you can print this up at your local FedEx or Kinko's. They all carry some variation of, "Go Away, I'm Reading." What a great way to finally achieve uniform looking bookshelves. I think set 3 is my favorite, which offers, "At Hogwarts, BRB," "In Narnia, BRB," and "In Forks, Send Help," among others.