Annie and Snowball and the Surprise Day
by Cynthia Rylant, illustrated by Sucie Stevenson
Simon Spotlight
March 2012

The ever-prolific Rylant strikes again with another entry in her Annie and Snowball series. Annie, her pet rabbit Snowball, and her dad take a surprise day-trip to the country for a picnic. Eyecatching pen and ink and watercolor illustrations feel loose and colorful. Written in simple language for beginning readers, this might make a good "additional" book for Father's Day displays.
I borrowed this book from my library.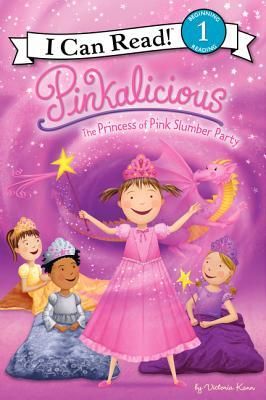 Pinkalicious: The Princess of Pink Slumber Party
by Victoria Kann
Harper Collins
February 2012
Pinkalicious has a princess-tastic time when three friends come over for a slumber party. They enjoy a game of musical chairs and decorate tiaras together. This is followed by meal of "princess and the split-pea soup," chicken nuggets a l
á
king and castle cupcakes. A bratty younger brother doesn't deter them from enjoying a pillowfight. Alison is nervous about sleeping over, until Pinkalicious reminds her "a princess faces her perils with strength." In the end, they conjure up a sparkly pink dragon to protect them through the night. Personally, I found this one a little overwhelming, but it's perfect for the super-girly pink-obsessed beginning reader.

I borrowed this book from my library.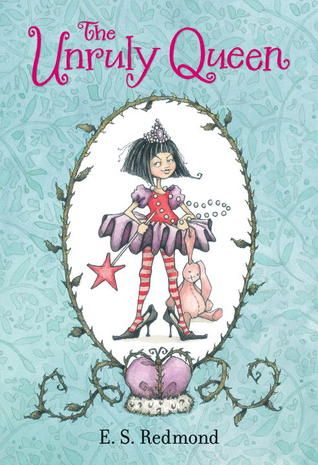 The Unruly Queen
by E.S. Redmond
Candlewick Press
February 2012
In wordy rhyme, a bratty princess Minerva von Vyle is finally tamed with reverse psychology from a fearsome nanny and her crew of monsters. This title will draw inevitable comparisons to Mary Poppins. Pen and ink and watercolor illustrations with plenty of cross-hatching and curlique details reminded me a little of a slightly less feminine (read: less pink) version of Fancy Nancy.

I borrowed this book from my library.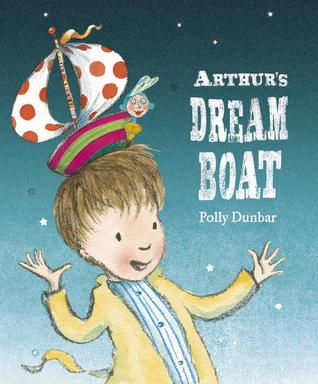 Arthur's Dream Boat
by Polly Dunbar
Candlewick Press
February 2012

Dunbar delivers a gem in this imaginative story of a boy who dramatically reclaims the attention of his busy family with a fantastic dream boat. Colorful, yet gentle mixed media illustrations and a variety of typefaces to emphasize certain words create an easy flow for young readers, despite the slightly longer than normal picture book format. I'd give this book a knowing wink as a Caldecott contender, if only Dunbar didn't live and work in Britain!

I borrowed this book from my library.