This sounds like it will amazingly funny. Let's admit it. We're all growing a little weary of vampires. The time is right for a book such as this, no?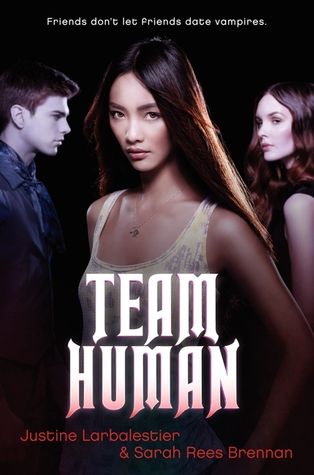 Team Human
by Justine Larbalestier and Sarah Rees Brennan
HarperTeen
July 2012
When a vampire shows up at Mel's high school, it's up to Mel to keep her best friend from falling in love with him. Add a mysterious disappearance, a cranky vampire cop, a number of unlikely romantic entanglements, and the occasional zombie, and soon Mel is hip-deep in an adventure that is equal parts hilarious and poignant.