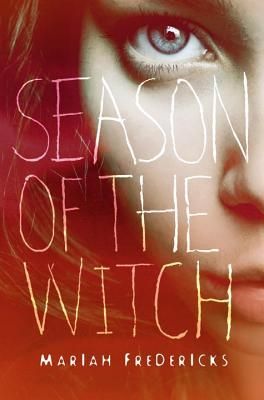 Season of the Witch
by Mariah Fredericks
Schwartz & Wade
October 2013
First line: "You know how it is with little girls."
High school junior Toni is completely ready to forget her ill-fated summer fling with Oliver, but unfortunately, Oliver's girlfriend Chloe has other plans, marshalling her minions to make Toni's life miserable. Like Laura with her glass menagerie, self-conscious Toni indulges in a bit of magical thinking, arranging and rearranging her glass figurines at home for the luckiest configuration to help her get through the school day.
Toni's overweight best friend Ella returns from her summer at "fat camp" with shocking news - her cousin Cassandra is transferring to their school after the death of her younger autistic brother. Cassandra soon befriends Toni with the promise of exacting revenge on Chloe using witchcraft.
Interestingly, the possibility of witchcraft or psychic ability is left open - while in all probability the girls simply imagine themselves to have special abilities, the reader never really knows for sure. This darkly honest look at bullying, high school cliques and teen drama amidst family tragedy will have readers glued to the page for every last unexpected plot twist and turn.
Compare to:
The List - Siobhan Vivian
Shattered Dreams - Ellie James
Evermore - Alyson Noel
I received a free copy of this book from the publisher.
This review originally appeared in School Library Journal.