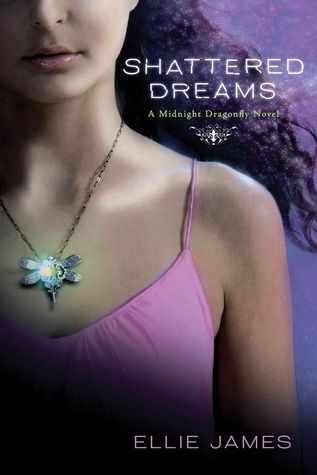 Shattered Dreams
by Ellie James
St. Martin's Press
December 2011
First line: "I heard this place is like... haunted."
Sixteen year old Trinity Monsour goes to live with her aunt in New Orleans after the death of her grandmother. More than anything, she wants to fit in. On a dare, she goes to an allegedly haunted house and is overwhelmed by disturbing visions.
The story was set in post-Katrina New Orleans... affording plenty of opportunity for the main characters to explore abandoned and flooded homes. But I still had trouble picturing a lot of the places in the book. To me at least, it felt like this story could have happened in any small town, with a number of older, decrepit buildings, anywhere.
There's a lot of drama that unfolds, as Trinity has a crush on the alpha mean-girl Jessica's boyfriend, Chase. When Jessica is murdered, Trinity and Chase waste no time whatsoever in hooking up. Trinity's visions lead to clues that may unravel the mystery of Jessica's murder -- but it sure does look suspicious that Trinity is the one coming forth with all of this information.
Despite the romance and the mystery of Trinity's heritage (why does she get these visions? who were her parents?) I never really connected with the main character. This is the first in the Midnight Dragonfly series, but I'm pretty sure I won't be picking up the sequel. I'll recommend this to readers who are looking for a spooky, ghosty, paranormal romance that isn't too triangular.
Compare to:
One Hundred Candles - Mara Purnhagen
The Summoning - Kelley Armstrong
Deadly Little Secret - Laurie Faria Stolarz
I received a free copy of this book from the publisher.