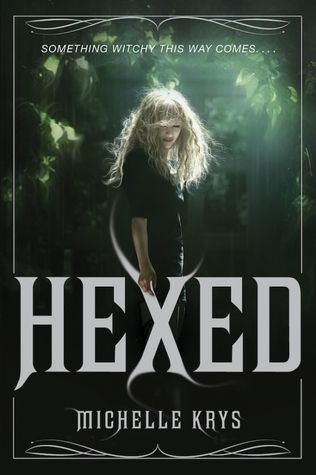 Hexed
Sixteen year old Indigo Blackwood wants nothing more than to focus on her role on the cheerleading squad, her new boyfriend Devon and patching things up with her jealous friend Bianca. Hoping to increase her popularity, Indigo is eager to avoid her nerdy former friend Paige. Indigo is also embarrassed by her New Age hippy dippy mother who runs an occult shop in Los Angeles and her party animal aunt Penny.
After witnessing an apparent suicide, Indigo finds herself embroiled in a top secret bloody feud between dueling factions of wizards and sorcerers. Her family had been tasked with protecting a witchcraft Bible that holds the key to destroying witches everywhere. Villains Frederick and Leo's powers are truly far-reaching, as they wipe memories, use telepathy, and freeze the entire city for their epic showdown. With the aid of a hunky stranger, Bishop, Indigo must quickly master her newly developed magical flying abilities in order to protect her friends and family. There is a hint of a love triangle, and plenty of drama as Indigo discovers who her true friends are. Krys' debut novel offers a fast paced plot with plenty of shocking twists and turns, and a cliffhanger ending that will appeal to fans of teen paranormal romances.
I received a free copy of this book from the publisher.
This review originally appeared in School Library Journal.