These past few weeks I've been working at a new branch. A brand new branch! I am beyond excited about it. The Silver Lake branch will be the 72nd branch in the Los Angeles Public Library system.
Curbed LA
has had some great photos and on-going speculation on their site.
I've got a few photos of my own to add.
Here are the boxes of books that arrived in September. Opening all these up was as exciting as Christmas morning, let me tell you!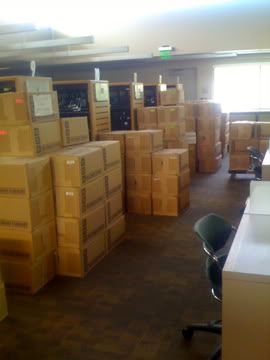 Here's the children's DVD section. When we received our CD's of kids music, they came all boxed up, and alphabetized. By the artists
first name
. D'oh! Luckily, our crackerjack team of library professionals had them re-alphabetized in record time.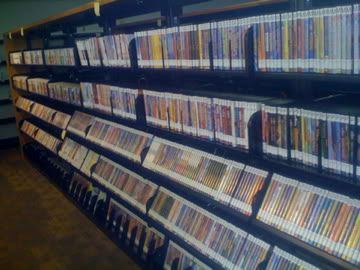 The branch will be opening on
Monday, November 16, 2009 at 10 am
. The date seems simultaneously so close, but still so far away. I feel like a racehorse, chomping at the bit. It's going to be so exciting, opening our doors to the public and getting into the routine of helping people again. In the meantime, there's still so much to do... books to add to the catalog, donations to process, programs to plan.