For the first time, I decided to splurge and spend the money to attend the Newbery Caldecott banquet. Before I headed off to the awards ceremony and speeches however, I had one other important stop to make. The
Sixth Annual Bookcart Drillteam Championships
! The MCs Mo Willems and Jon Scieszka were in fine form, with plenty of hilarious side-commentary. I thought the 80's team from Gettysburg College displayed more athletic skill, but the Pittsburgh SLIS students were far and away, leaders in artistic merit, with their "Night of the Living Librarians" which nabbed them first place.
After dashing out of the Bookcart Drillteam hall, everyone at the Newbery Caldecott banquet was dressed to the nines. It felt great to be amongst so many children's librarians. Once everyone at my table started talking about some of the craziest antics we'd tried during summer reading programs or during storytime, I knew that I was among My People.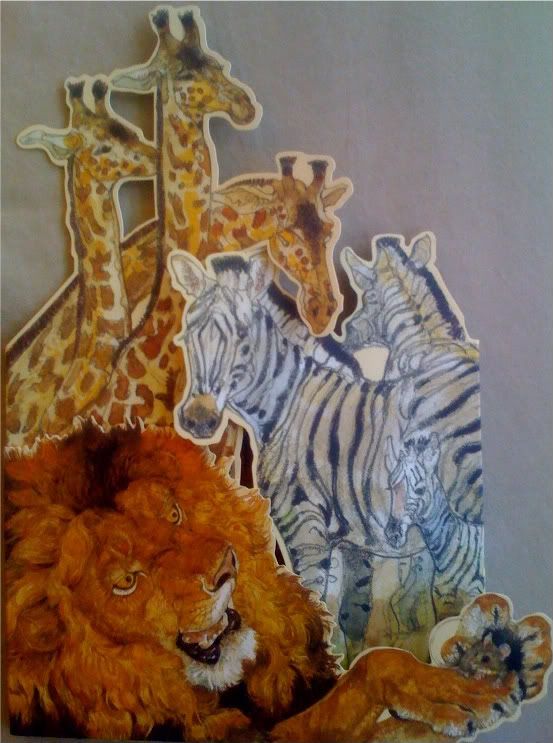 Jerry Pinkney designed this amazing die-cut program, and all the attendees were given a CD of the winners speeches. Pinkney (a five-time Caldecott Honor winner) talked about how when he received the call, he waited… waited… for that word… "honor" uncomprehending at first that the gold medal was finally his.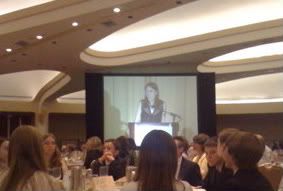 Rebecca Stead told us how she'd been told to keep her speech short, and so she subdivided her speech into four parts. I love the way her speech circled back on itself, repeating many of the same themes. She talked about how, as a shy, author-to-be, she'd always simultaneously craved, yet hated being the center of attention on her birthday, as everyone sang "Happy Birthday" to her and how receiving this award was like the biggest round of "Happy Birthday" ever. As she ended her speech, a lone librarian called out, "Happy Birthday to you!" much to the amusement of the crowd.