To describe The Search for WondLA as The Wizard of Oz meets sci-fi dystopian future doesn't even begin to do it justice. I'm so excited for the second book in the series.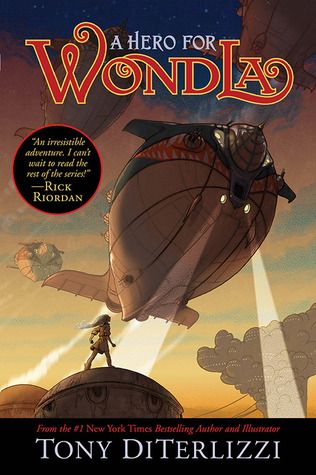 A Hero for WondLA
by Tony DiTerlizzi
Simon & Schuster's Children's Books
May 2012
Finally, Eva Nine has gotten what she has always wanted: other humans. When she and her friends are rescued by Hailey, another human, Eva couldn't be happier. Now she has everything she has ever dreamed of. Hailey brings Eva and her friends to the human colony New Attica, where humans of all shapes and sizes live in apparent peace and harmony.

But all is not idyllic in New Attica, and soon Eva Nine and her friends realize that something very bad is going on--and if they don't stop it, it could mean the end of everything and everyone on Orbona.