There are two great books coming out next week, both sequels... I couldn't choose which one I'm looking forward to more, although they are both very different.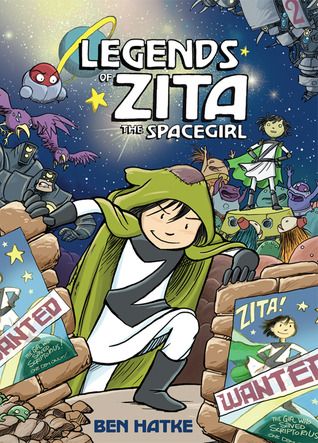 Legends of Zita the Spacegirl
by Ben Hatke
First Second
September 2012
Zita is determined to find her way home to earth. But things are never simple, and certainly never easy, in space.

Zita's exploits from her first adventure have made her an intergallactic megastar! But she's about to find out that fame doesn't come without a price. And who can you trust when your true self is being eclipsed by your public persona, and you've got a robot doppelganger wreaking havoc . . . while wearing your face?

Still, if anyone can find their way through this intractible mess of mistaken identity and alien invaders, it's the indomitable Zita.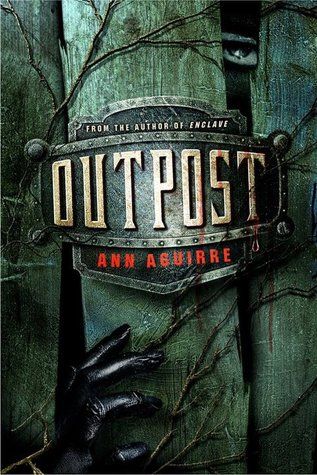 Outpost
by Ann Aguirre
Feiwel and Friends
September 2012
Deuce's whole world has changed. Down below, she was considered an adult. Now, topside in a town called Salvation, she's a brat in need of training in the eyes of the townsfolk. She doesn't fit in with the other girls: Deuce only knows how to fight.

To make matters worse, her Hunter partner, Fade, keeps Deuce at a distance. Her feelings for Fade haven't changed, but he seems not to want her around anymore. Confused and lonely, she starts looking for a way out.

Deuce signs up to serve in the summer patrols—those who make sure the planters can work the fields without danger. It should be routine, but things have been changing on the surface, just as they did below ground. The Freaks have grown smarter. They're watching. Waiting. Planning. The monsters don't intend to let Salvation survive, and it may take a girl like Deuce to turn back the tide.