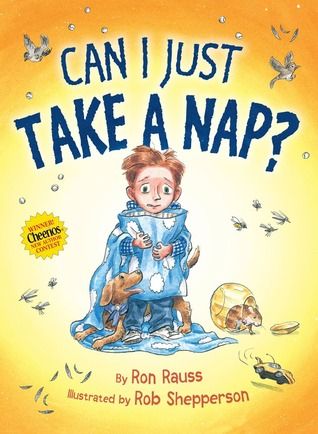 Can I Just Take a Nap?
by Ron Rauss, illustrated by Rob Shepperson
Simon & Schuster/Paula Wiseman
June 2012

With so many little boys named Aiden (or some variant thereof) these days, the name of the main character, Aiden, is sure to be one of the best loved features of this book.
Other than that, this is a slim offering. Aiden McDoodle is desperate for a nap - but everywhere he looks, even the library, is too noisy. Pen and ink and watercolor illustrations are colorful and packed with lots of funny little details. Could be a good bedtime story choice. If you say it enough, maybe they'll believe it!

I borrowed this book from the library.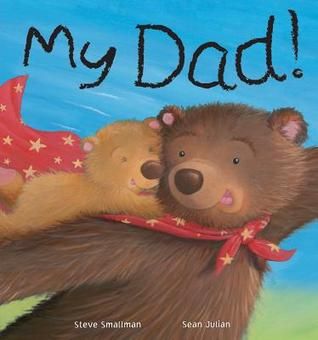 by Steve Smallman, illustrated by Sean Julian
Good Books
June 2012

Sweet and cozy, this celebrates the admiration a little bear has for his dad. Pleasantly rhyming text and large scale pictures make this book a natural for storytime. There's even room for a gentle fart joke or two. Good for Father's Day, or anytime of year.

I borrowed this book from the library.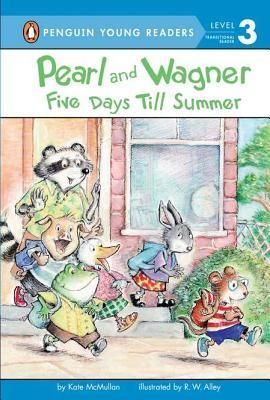 Pearl and Wagner: Five Days Till Summer
by Kate McMullan
Dial
May 2012

Pearl and Wagner are beside themselves with nervousness and excitement. It's almost summer! But... it's been such a great year with their teacher Ms. Star. Moving on to Ms. Bean next year sounds scary. Especially when there's a rumor going around that Ms. Bean is mean! Here's a very relatable topic for many youngsters presented in a reassuring way. Ink and watercolor illustrations by Alley depict a diverse crowd of anthropomorphized animals. This book is just right for kids who aren't quite ready for longer chapter books yet.

I borrowed this book from the library.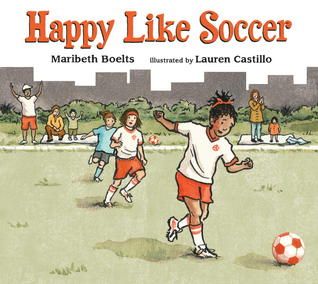 Happy Like Soccer
by Maribeth Boelts
Candlewick
May 2012

Sierra is sad that her aunt (who is her sole guardian) can't make it to her Saturday soccer games. It's apparent that they live in a bad neighborhood and scrape to get by. After some finagling, her aunt arranges to switch her workday and makes it to the game. After some more finagling, Sierra manages to get another game switched to a Monday in a lot closer to her house. The book features attractive ink and watercolor illustrations. A good choice for diverse communities, who may relate to the story, especially in these tight times. Pair this with A Chair for My Mother by Vera B. Williams to spark some interesting conversations.

I borrowed this book from the library.