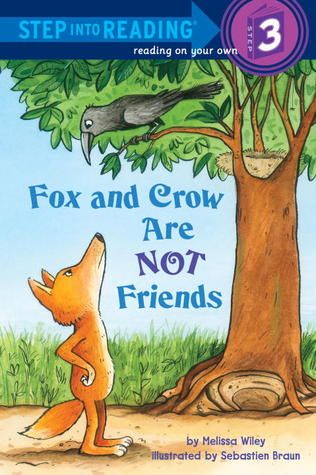 Fox and Crow Are Not Friends
by Melissa Wiley, illustrated by Sebastien Braun
Random House Books for Young Readers
August 2012

What starts out as an Aesop's fable inspired story goes in a different direction, in this beginning reader collection of funny short stories about the enmity between Fox and Crow. Longer sentences, with simple vocabulary and a "chapter" organization make this book perfect for kids who aren't quite ready for chapter books yet. As Fox and Crow squabble over cheese (their favorite snack) readers will be surprised and pleased to see them both get their much deserved comeuppance from Mama Bear.

I borrowed this book from the library.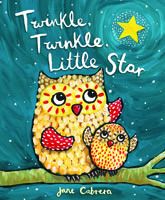 Twinkle, Twinkle Little Star
by Jane Cabrera
Holiday House
August 2012

Just beautiful! Cabrera extends the traditional song into many new verses. The pictures are colorful and appealing. There's a hint of gold foil on the cover, which I know always catches children's attention. End pages include a silhouetted forest of animals and sheet music for the song. I have not felt quite confident enough to sing this one in storytime - I think for the right group, especially babies or smaller size groups this would go over very well indeed. The pace of the song would seem to demand a slow and gentle reading, just right for very young children.

I borrowed this book from the library.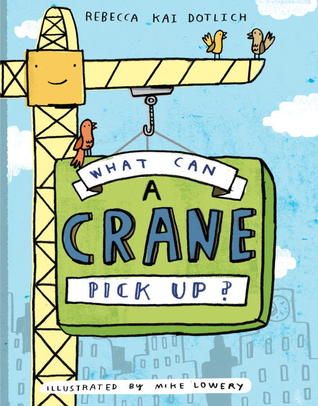 What Can a Crane Pick Up?
by Rebecca Kai Dotlich, illustrated by Mike Lowery
Knopf Books for Young Readers
September 2012

Cute! This book was a hit at storytime. It's a wonderful truck book at a rarely looked at kind of truck, with a good sense of humor. Things get wacky when the cranes lift... other cranes! Or boxes of underwear! Plus, there's a super ending, with a crane that might pick up you, and you, and YOU!

I borrowed this book from the library.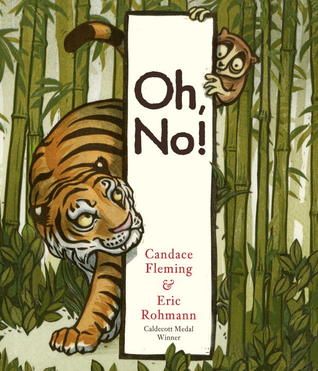 Oh, No!
by Candace Fleming, illustrated by Eric Rohmann
Schwartz & Wade
September 2012

What a great book! I read this with one year olds, and they enjoyed the repeating phrases - and finding the hidden tiger on every page! A storytime success.

I borrowed this book from the library.