I'm in the mood for something science-fictiony. This could fill the bill!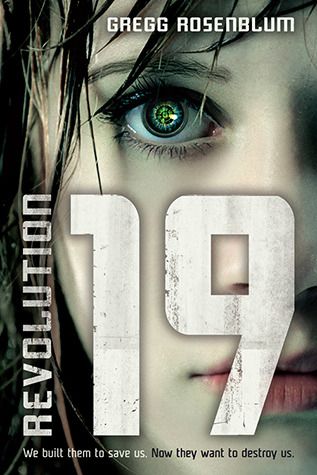 Revolution 19
by Gregg Rosenblum
HarperTeen
January 2013
Twenty years ago, the robots designed to fight our wars abandoned the battlefields. Then they turned their weapons on us.

Only a few escaped the robot revolution of 2071. Kevin, Nick, and Cass are lucky —they live with their parents in a secret human community in the woods. Then their village is detected and wiped out. Hopeful that other survivors have been captured by bots, the teens risk everything to save the only people they have left in the world—by infiltrating a city controlled by their greatest enemies.