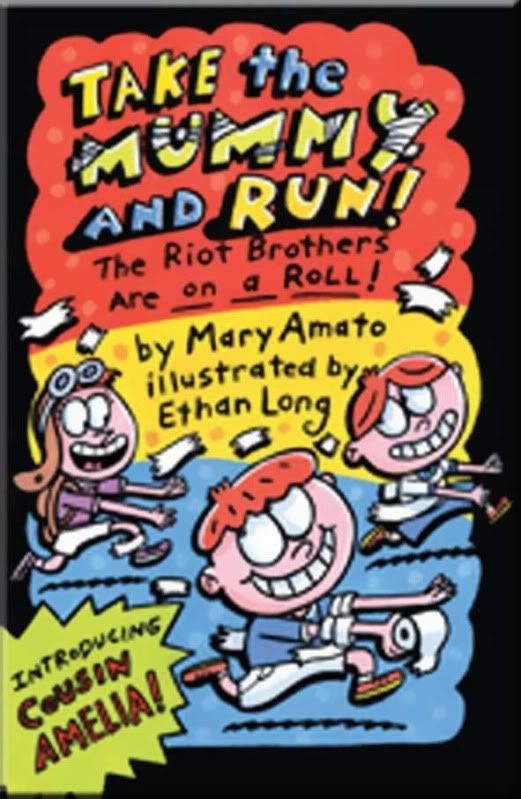 Take the Mummy and Run: The Riot Brothers are on a Roll
2009

Less scatological than Dav Pilkey's Captain Underpants but just as wacky, this fourth installment about Wilbur and Orville Riot is chock-full of goofy, good-natured fun. The brothers are distressed upon hearing they'll be spending the first few days of their summer vacation with their cousin Amelia. (Note the aviation themed names in the family.) All fears are put to rest, however, when they discover that she shares their wild sense of humor. When they're not cracking corny jokes, the youngsters devise boredom-busting games such as "Pufferbelly Pointer Punt," "Holey Cheese-n-Peas," and "Curse of the Mummy" (instructions, along with Riot Brother Rules and parody songs, are appended). Divided into three mini-books with several short chapters that have large type and a generous number of zany cartoon drawings, this offering should be easy for newly independent readers to digest, while the nonstop humor will grab older children. Kids are sure to enjoy the warm family dynamics between the imaginative and exuberant brothers -- along with their like-minded cousin -- and the breakneck pace of this uproariously funny book.
I received a free copy of this book from the publisher.
This review originally appeared in School Library Journal.