The awards have
been announced
, and now it's time to tally what I've read, how close
my guesses
were and what I've got to read to catch up! I did get up verrry early to see the awards, but sadly between my Mac and Windows Media (the only source for the livefeed available) not getting along, and the site being overloaded, I didn't see them as I hoped. Luckily, I was able to follow along on
Twitter
. Getting up early had another advantage. I was able to put my name on the request list at my library, so I won't have long to wait to get my hands on books I haven't read yet.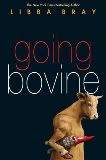 I'm not surprised that Libba Bray won the Printz for
Going Bovine
. I haven't read it yet, but I've just finished reading her Gemma Doyle trilogy, and
Going Bovine
has been very high on my "next to read" list. I guess I've got no excuses now!
I see Rick Yancey scored an honor for his
Monstrumologist
, which I also
had very good feelings about
. I'd heard plenty of buzz about
Charles and Emma: The Darwins' Leap of Faith
by Deborah Heilegman, and it's another on my "meaning to read" list. It won a Printz honor, as well as a non-fiction award.
Punkzilla
by Adam Rapp as well as
Tales of the Madman Underground: An Historical Romance, 1973
by John Barnes, I'd not even heard of.

The Caldecott also, was not a surprise. What else could it be besides
The Lion and the Mouse
by Jerry Pinkney? As I matter of fact, I have it checked out right now, and have been meaning to review it. What a marvelous book. There is a dearth of Aesops' Fables available and this one is so beautifully illustrated, I knew it was a shoe-in.
I haven't laid my eyes on
All the World
by Marla Frazee and Liz Garton Scanlon or
Red Sings From Treetops: A Year in Colors
by Pamela Zagarenski and Joyce Sidman. In part, I am a little agitated over this. I've read a lot less picture books this past year than ever before. Mostly because of shrinking budgets and a reduction in professional development opportunities. My library system's monthly book inspection (a luxury for most libraries, I know) has been slashed to bi-monthly, and slashed again to quarterly. This simply won't do! I've got to make more of a personal effort to read new picture books in the upcoming year.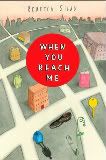 The Newbery was a surprise winner (at least to me.)
When You Reach Me
by Rebecca Stead. I hate to say it, but I'd heard some buzz that it was a contender, and decided not to read it because I disliked the cover design. Terrible of me, I know, but with a "to be read list" as long as mine is, one has to start cutting somewhere. All right, back on to the "to be read list" it goes.
There's an honor for
The Mostly True Adventures of Homer P. Figg
by Rodman Philbrick, and that's a book I've been dying to get my hands on. I even almost went out and purchased it, but decided to wait it out and get from the library. I was immediately intrigued by the book because both of my parents are Civil War re-enactors and it sounded as funny and interesting as
Elijah of Buxton
by Christopher Paul Curtis, which I loved.
The Evolution of Calpurnia Tate
by Jacqueline Kelly was not doomed by
my early predictions
of success, and also received a Newbery honor. Hurrah! I predict this book, paired with
Charles and Emma: The Darwins' Leap of Faith
will be a favorite with teachers for many years to come.
Claudette Colvi
n: Twice Towards Justice
by Philip Hoose and
Where the Mountain Meets the Moon
by Grace Lin are two more Newbery Honor books that hadn't really crossed my radar. I'll need to read those.
For
good measure, I'll probably also want to re
ad the Coretta Scott King winner,
Bad News for Outlaws: The Remarkable Life of Bass Reeves, Deputy U.S. Marshal
by
Vaunda Micheaux Nelson. Phew! I'll have my work cut out for me in the next few days ahead.