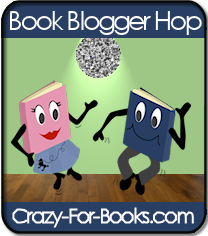 The
Book Blogger Hop
is a weekly meme hosted by Jennifer at
Crazy for Books
.
This week's question is:

"If you were given the chance to spend one day in a fictional world (from a book), which book would it be from and what would that place be?"
Gosh, this is a pretty similar question to the last time I participated in the Hop. I don't want to say Hogwarts again, so I've got to pick something else. The only trouble is, I've been reading lots of dystopian lately, and while it's interesting to read about, I certainly wouldn't want to go there, even for a visit. Let me give you a few examples:
Ugh! No thanks! I wouldn't want to spend even an hour in any of those places, much less a whole day.

Let's say
, Rivendell, then. Sure! Tolkien's Lord of the Rings inspired nearly every fantasy that has come after it, so why not visit the original Elven city? Elegant, courtly living in treehouses sounds wonderful.