I love this trend. It's so pretty, and it's so specific. Why is it happening? I can't say. I definitely approve though!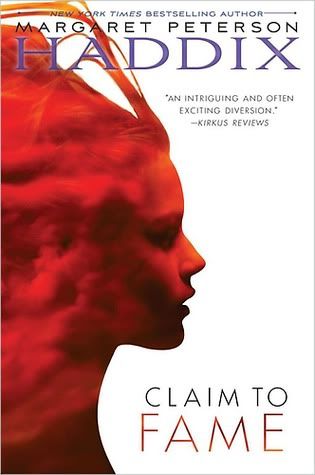 by Margaret Peterson Haddix
(this cover is from the 2010 paperback)

Lindsay Scott hit the big time at age five, when she became the star of the television show "Just Me and the Kids." It seemed like she was set for life--until she had a nervous breakdown when she was eleven, because Lindsay had suddenly developed a very dangerous sense of ESP--the ability to hear what anyone was thinking about here, at any time, anywhere in the world. Lindsay's father whisked her away to her long-gone mother's house in small town Springdale, and Lindsay was amazed to discover that within the four walls of the house, she can't hear anything out of the ordinary. And so Lindsay has stayed hidden in the house, safe from other people's thoughts, doing her best to stay out of sight and let the world forget her. When the tabloids print a "where are they now" story about her, claiming that Lindsay's maniacal father has kept her imprisoned in her house for the past five years, a couple of well-meaning teens attempt to "rescue" Lindsay. For the first time in five years, Lindsay is outside the protective quiet of her house. And that's when she hears the one voice she never expected to hear: her mother's.
When she discovers that perhaps her mother didn't leave voluntarily, she has a choice to make: will she risk everything to find the truth about her past--and the source of her ability? -from Goodreads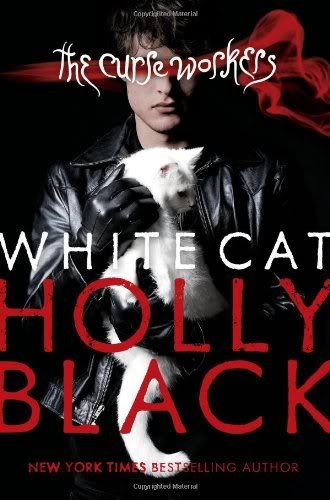 May 2010

Cassel comes from a family of curse workers — people who have the power to change your emotions, your memories, your luck, by the slightest touch of their hands. And since curse work is illegal, they're all mobsters, or con artists. Except for Cassel. He hasn't got the magic touch, so he's an outsider, the straight kid in a crooked family. You just have to ignore one small detail — he killed his best friend, Lila, three years ago. As Cassel begins to suspect he's part of a huge con game, he also wonders what really happened to Lila. Could she still be alive? To find that out, Cassel will have to out-con the conmen. -from Goodreads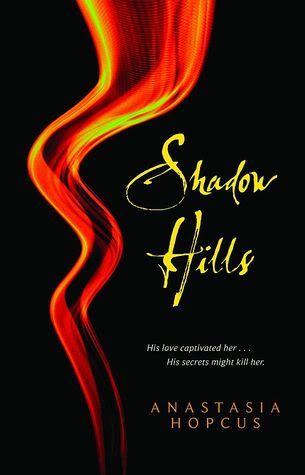 July 2010

After her sister Athena's tragic death, it's obvious that grief-stricken Persephone "Phe" Archer no longer belongs in Los Angeles. Hoping to make sense of her sister's sudden demise and the cryptic dreams following it, Phe abandons her bubbly LA life to attend an uptight East Coast preparatory school in Shadow Hills, MA — a school which her sister mysteriously mentioned in her last diary entry before she died. Once there, Phe quickly realizes that something is deeply amiss in her new town. Not only does Shadow Hills' history boast an unexplained epidemic that decimated hundreds of its citizens in the 1700s, but its modern townies also seem eerily psychic, with the bizarre ability to bend metal. Even Zach — the gorgeous stranger Phe meets and immediately begins to lust after — seems as if he is hiding something serious. Phe is determined to get to the bottom of it. The longer she stays there, the more she suspects that her sister's untimely death and her own destiny are intricately linked to those who reside in Shadow Hills. -from Goodreads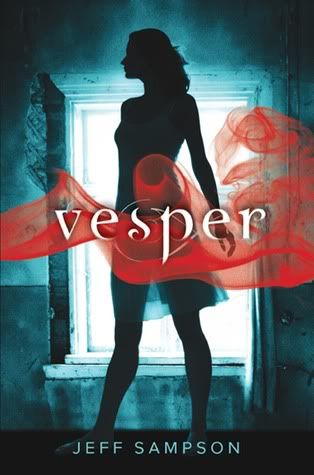 Emily Webb is a geek. She's definitely not the kind of girl who starts fights or flirts with other girls' boyfriends. Until one night Emily finds herself doing exactly that... the same night one of her classmates—also named Emily—is found mysteriously murdered. Soon Emily realizes that she's not just coming out of her shell... there's something much bigger going on. Is she bewitched by the soul of the other, murdered Emily? Or is Emily Webb becoming something else entirely— something not human? As Emily hunts for answers, she finds out that she's not the only one this is happening to—some of her classmates are changing as well. Who is turning these teens into monsters—and how many people will they kill to get what they want? -from Goodreads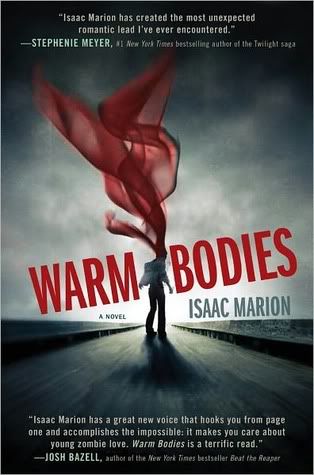 A zombie who yearns for a better life ends up falling in love—with a human—in this astonishingly original debut novel. R is a zombie. He has no memories, no identity, and no pulse, but he has dreams. He doesn't enjoy killing people; he enjoys riding escalators and listening to Frank Sinatra. He is a little different from his fellow Dead. Not just another zombie novel, Warm Bodies is funny, scary, and deeply moving. -from Goodreads


Any that I missed? Let me know in the comments.