Here's a set with girls facing away. There's like eleventy-billion more, as this is such a classic pose, so I've only featured what I think is the best and most recent of them.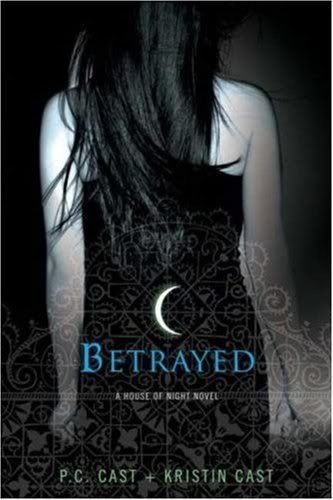 Fledgling vampyre Zoey Redbird has managed to settle in at the House of Night. She's come to terms with the vast powers the vampyre goddess, Nyx, has given her, and is getting a handle on being the new Leader of the Dark Daughters. Best of all, Zoey finally feels like she belongs--like she really fits in. She actually has a boyfriend…or two. Then the unthinkable happens: Human teenagers are being killed, and all the evidence points to the House of Night. While danger stalks the humans from Zoey's old life, she begins to realize that the very powers that make her so unique might also threaten those she loves. Then, when she needs her new friends the most, death strikes the House of Night, and Zoey must find the courage to face a betrayal that could break her heart, her soul, and jeopardize the very fabric of her world.
-from Goodreads
Delacorte Books for Young Readers
September 2010

Hell on earth. That's what it's like for Luce to be apart from her fallen angel boyfriend, Daniel. It took them an eternity to find one another, but now he has told her he must go away. Just long enough to hunt down the Outcasts - immortals who want to kill Luce. Daniel hides Luce at Shoreline, a school on the rocky California coast with unusually gifted students -Nephilim, the offspring of fallen angels and humans.
At Shoreline, Luce learns what the Shadows are, and how she can use them as windows to her previous lives. Yet the more Luce learns, the more she suspects that Daniel hasn't told her everything. He's hiding something - something dangerous. What if Daniel's version of the past isn't actually true? What if Luce is really meant to be with someone else? -from Goodreads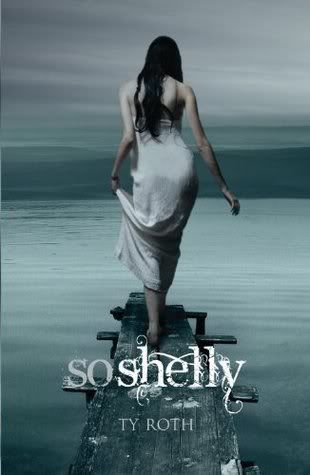 Delacorte Books for Young Readers
February 2011

Until now, high school junior, John Keats, has only tiptoed near the edges of the vortex that is schoolmate and literary prodigy, Gordon Byron. That is, until their mutual friend, Shelly, drowns in a sailing accident. After stealing Shelly's ashes from her wake at Trinity Catholic High School, the boys set a course for the small Lake Erie island where Shelly's body had washed ashore and to where she wished to be returned. It would be one last "so Shelly" romantic quest. At least that's what they think. As they navigate around the obstacles and resist temptations during their odyssey, Keats and Gordon glue together the shattered pieces of Shelly's and their own pasts while attempting to make sense of her tragic and premature end. -from Goodreads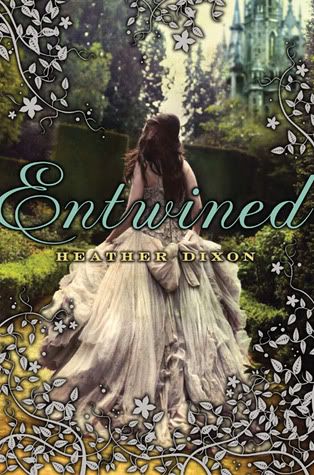 March 2011

Azalea is trapped. Just when she should feel that everything is before her... beautiful gowns, dashing suitors, balls filled with dancing... it's taken away. All of it. The Keeper understands. He's trapped, too, held for centuries within the walls of the palace. And so he extends an invitation. Every night, Azalea and her eleven sisters may step through the enchanted passage in their room to dance in his silver forest. But there is a cost. The Keeper likes to keep things. Azalea may not realize how tangled she is in his web until it is too late. -from Goodreads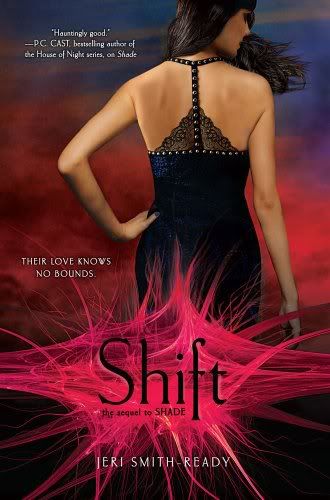 May 2011

Aura's life is anything but easy. Her boyfriend, Logan, died, and his slides between ghost and shade have left her reeling. Aura knows he needs her now more than ever. She loves Logan, but she can't deny her connection with the totally supportive, totally gorgeous Zachary. And she's not sure that she wants to. Logan and Zachary will fight to be the one by her side, but Aura needs them both to uncover the mystery of her past—the mystery of the Shift. As Aura's search uncovers new truths, she must decide whom to trust with her secrets…and her heart. -from Goodreads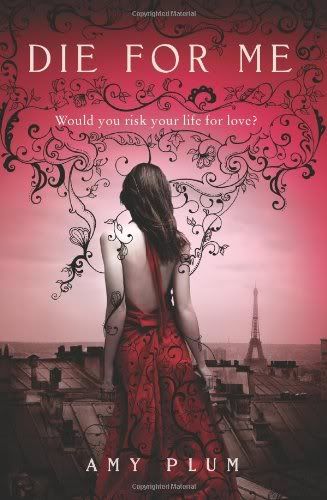 May 2011

My life had always been blissfully, wonderfully normal. But it only took one moment to change everything. Suddenly, my sister, Georgia, and I were orphans. We put our lives into storage and moved to Paris to live with my grandparents. And I knew my shattered heart, my shattered life, would never feel normal again. Then I met Vincent. Mysterious, sexy, and unnervingly charming, Vincent Delacroix appeared out of nowhere and swept me off my feet. Just like that, I was in danger of losing my heart all over again. But I was ready to let it happen. Of course, nothing is ever that easy. Because Vincent is no normal human. He has a terrifying destiny, one that puts his life at risk every day. He also has enemies . . . immortal, murderous enemies who are determined to destroy him and all of his kind. While I'm fighting to piece together the remnants of my life, can I risk putting my heart—as well as my life and my family's—in jeopardy for a chance at love? -from Goodreads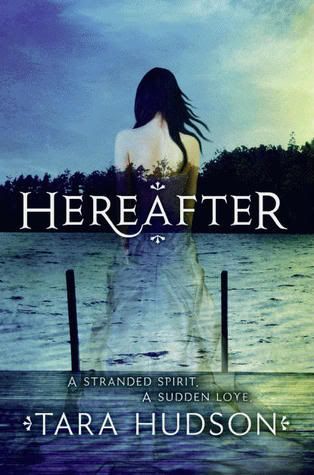 June 2011

Can there truly be love after death? Drifting in the dark waters of a mysterious river, the only thing Amelia knows for sure is that she's dead. With no recollection of her past life—or her actual death—she's trapped alone in a nightmarish existence. All of this changes when she tries to rescue a boy, Joshua, from drowning in her river. As a ghost, she can do nothing but will him to live. Yet in an unforgettable moment of connection, she helps him survive. Amelia and Joshua grow ever closer as they begin to uncover the strange circumstances of her death and the secrets of the dark river that held her captive for so long. But even while they struggle to keep their bond hidden from the living world, a frightening spirit named Eli is doing everything in his power to destroy their newfound happiness and drag Amelia back into the ghost world... forever. -from Goodreads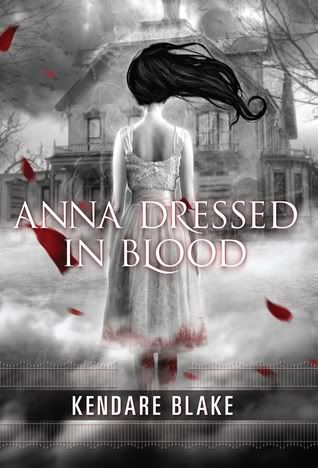 August 2011

Cas Lowood has inherited an unusual vocation: He kills the dead. So did his father before him, until he was gruesomely murdered by a ghost he sought to kill. Now, armed with his father's mysterious and deadly athame, Cas travels the country with his kitchen-witch mother and their spirit-sniffing cat. Together they follow legends and local lore, trying to keep up with the murderous dead—keeping pesky things like the future and friends at bay. When they arrive in a new town in search of a ghost the locals call Anna Dressed in Blood, Cas doesn't expect anything outside of the ordinary: track, hunt, kill. What he finds instead is a girl entangled in curses and rage, a ghost like he's never faced before. She still wears the dress she wore on the day of her brutal murder in 1958: once white, now stained red and dripping with blood. Since her death, Anna has killed any and every person who has dared to step into the deserted Victorian she used to call home. But she, for whatever reason, spares Cas's life. -from Goodreads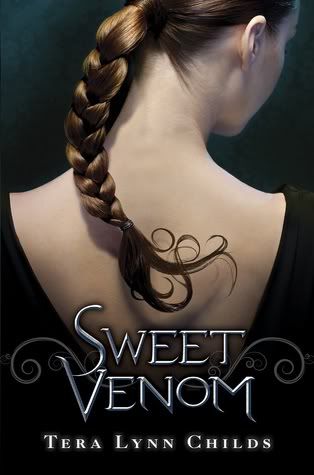 September 2011

Grace just moved to San Francisco and is excited to start over at a new school. The change is full of fresh possibilities, but it's also a tiny bit scary. It gets scarier when a minotaur walks in the door. And even more shocking when a girl who looks just like her shows up to fight the monster. Gretchen is tired of monsters pulling her out into the wee hours, especially on a school night, but what can she do? Sending the minotaur back to his bleak home is just another notch on her combat belt. She never expected to run into this girl who could be her double, though. Greer has her life pretty well put together, thank you very much. But that all tilts sideways when two girls who look eerily like her appear on her doorstep and claim they're triplets, supernatural descendants of some hideous creature from Greek myth, destined to spend their lives hunting monsters. These three teenage descendants of Medusa, the once-beautiful gorgon maligned by myth, must reunite and embrace their fates in this unique paranormal world where monsters lurk in plain sight. -from Goodreads


Any that I missed? Let me know in the comments.