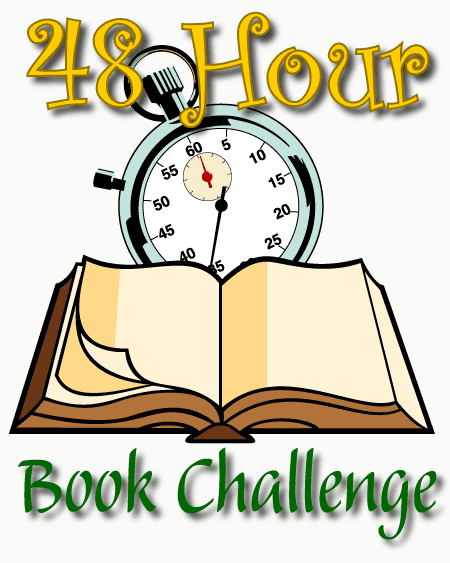 Hurrah, it's that time of year again! It's Mother Reader's Sixth Annual 48 Hour Book Challenge, set this year for the weekend of June 3-5. That means for some people, they'll be starting today
. As for me, I'm getting started on Saturday.
In years past, I've taken the 48-Hour Book Challenge as an opportunity to catch up on creating blog posts. Friends, I cannot even begin to describe to you the deliciousness of having a full month's worth of blog posts all ready to go. This year, my pile of books to be reviewed is as tall and scary as ever... and yet, I think I may be decadent and devote most of my marathon this year to simply reading, since my TBR pile shows no sign of abating, either.
Can't wait!