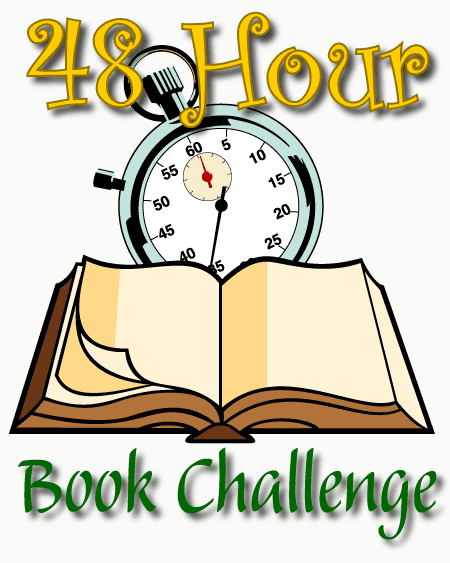 This year I only managed a paltry 10 hours or so for the 48-Hour Book Challenge. Nowhere near as impressive as the 30+ hours I managed to log last year. I got off to a nice strong start... but then, it turns out, hammocks are truly ideal for napping, and I slept for a good bit on Saturday. Summer Reading Club at the library started this past week, so I must have needed to recharge after a week of hard work making sure our kick-off events all went smoothly.
What a crazy weekend! One thing after another kept coming up. An aquarium emergency that needed my attention... a family wedding on Sunday... some friends from out of town, and this was my only chance to see them for a while.
I did get some reading done, however, and managed to polish off the following books.
The Demon Trapper's Daughter - Jana Oliver
Hurricane Dancers - Margarita Engle
Skinned - Robin Wasserman
Thunder Over Kandahar - Sharon E. McKay
Ah well. There are those times that "real life" just takes over, and this was one of them. I'm sure I'll get more done next year!