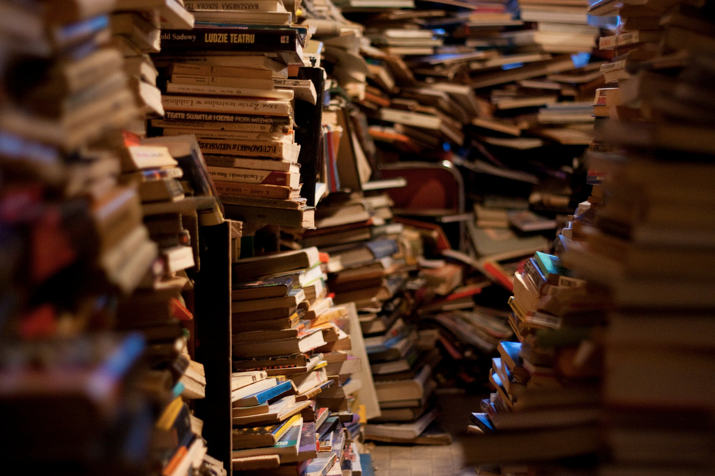 Word Canyon by Magic Madzik
I think it's fair to say that my To Be Read list is reaching truly monumental proportions... I'm hovering at somewhere just under 700 books that I have my eye on. I won't deny that I'm an eternal optimist. I am just the kind of person to check out a stack of eight 300-page novels from the library on Friday with every expectation that I'll surely have them read and ready to return on Monday morning. There are only two ways that I know of to reduce the list of Things to Be Read, 1) Read faster! or 2) Take some things off the list.

As painful as it it to admit, there are quite a number of books that I just don't think I'll be getting to anytime soon. So, here's my list of books that I'm giving up on. Let me know if you think there's anything vitally wonderful that should go right back on the list, won't you?


Young Fredle - Cynthia Voigt

Red Moon Rising - Peter Moore

The Year We Were Famous - Carol Estby Dagg

Rival - Sarah Bennett Wheeler

Guardian of the Dead - Karen Healey

Book of the Maidservant - Sarah Barnhouse

Wake Unto Me - Lisa Cache

Toads and Diamonds - Heather Tomlinson

Ghostgirl - Tonya Hurley

Plain Kate - Erin Bow

Immortal - Gillian Shields

Turtle in Paradise - Jennifer L. Holm

Warp Speed - Lisa Yee

The Body Finder - Kimberly Derting

Notes from the Blender - Trish Cook, Brendan Halpin

The Day Before - Lisa Schroeder

Just Your Average Princess - Kristina Springer

A World Without Heroes - Brandon Mull

Watersmeet - Ellen Jenson Abbott

Shadows on the Moon - Zoe Marriott

The Boyfriend List - E. Lockhart

The Adventures of Hotsy Totsy - Clive Cussler

The Adventures of Nanny Piggins - R.A. Spratt

A Million Shades of Gray - Cynthia Kadohata

Bitter Frost - Kailin Gow

Hush, Hush - Becca Fitzpatrick

Bamboo People - Mitali Perkins

Diary of a Parent Trainer - Jenny Smith

Vintage Veronica - Erica S. Perl

The Princess Plot - Kirsten Boie

The Radleys - Matt Haig

Mockingbird - Katherine Erskine

Artichoke's Heart - Suzanne Supplee

Fablehaven - Brandon Mull

Love, Aubrey - Suzanne LeFleur

Dark Song - Gail Giles

The Pull of Gravity - Gae Polisner

Through Her Eyes - Jennifer Archer

You are My Only - Beth Kephart

Top Ten Uses for an Unworn Prom Dress - Tina Ferraro

Getting Caught - Mandy Hubbard

Better Latte Than Never - Catherine Clark

Tattoo - Jennifer Lynn Barnes

Losing Faith - Denise Jaden

Invisible Things - Jenny Davidson

Crossed Out - Kim Baccellia

OyMG - Amy Fellner Domini

Jessaloup's Song - Hester Velmans

Hickey of the Beast - Isabel Kunkle

Shade - Jeri Smith-Ready

The Pearl Wars - Nick James

The Blackhope Enigma - Teresa Flavin

Tyger, Tyger: A Goblinwars Book - Kersten Hamilton

Weird Sisters - Eleanor Brown