Oh, I am in the mood for something lighthearted and fun, and I think this may be it. Not too much longer to wait on this one.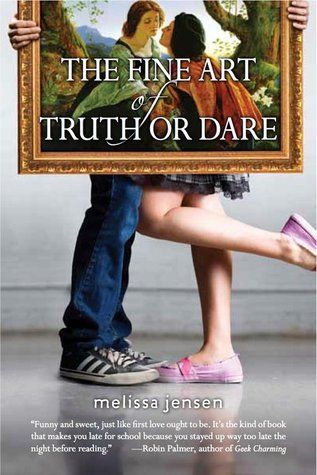 The Fine Art of Truth or Dare
by
Melissa Jensen
Speak
February 2012
Ella is nearly invisible at the Willing School, and that's just fine by her. She's got her friends - the fabulous Frankie and their sweet cohort Sadie. She's got her art - and her idol, the unappreciated 19th-century painter Edward Willing. Still, it's hard being a nobody and having a crush on the biggest somebody in the school: Alex Bainbridge. Especially when he is your French tutor, and lessons have started becoming, well, certainly more interesting than French ever has been before. But can the invisible girl actually end up with a happily ever after with the golden boy, when no one even knows they're dating? And is Ella going to dare to be that girl?