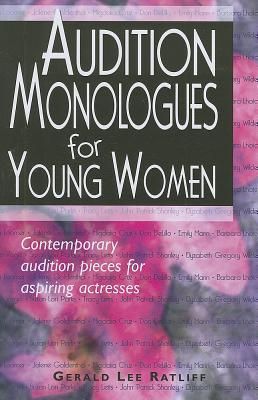 Audition Monologues for Young Women: Contemporary Audition Pieces for Aspiring Actresses
by Gerald Ratcliff
Meriwether Publisher
September 2011

Ratcliff's latest collection of audition monologues are arranged by "mood" or tone, resulting in chapters such as "Songs of Regret and Romance," "Songs of Faith and Folly," and "Songs of Rage and Retribution." Young actors would do well to study the introduction which thoroughly details audition etiquette and encourages actors to approach auditions with confidence, dignity and professionalism. Most of the audition pieces are original works featuring passionate, high-stakes drama. Extensive background notes which set the scene for each monologue could enable busy actors to jump right in without reading the entire play. While the subject matter of some of the monologues, such as divorce or the death of a child, skew a little too old for most teens to believably play, budding actresses should find plenty of fresh material here.


I received a free copy of this book from the publisher.