I loved Darker Still, so it will be interesting to see how things pick up in the sequel.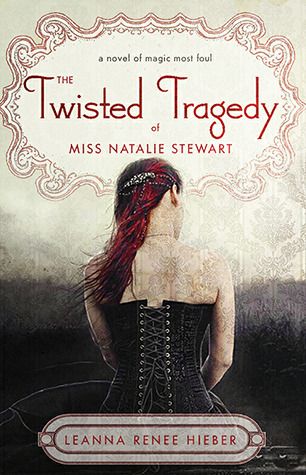 The Twisted Tragedy of Miss Natalie Stewart
by Leanna Renee Hieber
Sourcebooks Fire
November 2012
For Natalie Stewart, a normal life has never seemed so far away. Her only solace, Lord Jonathan Denbury, is wanted for murder. To clear his name, Denbury must return to England and assume the role of his demon doppelganger. But Natalie begins to doubt his true motives, especially as a new gentleman begins whispering in her ear. Natalie and Denbury may be able to visit each other in their dreams, but they can't escape the darkening shadows. Amid spontaneous explosions, friends turned enemies and dangerous secrets revealed, there's still a demon who has Natalie's scent, and someone is trying to resurrect the ultimate evil.