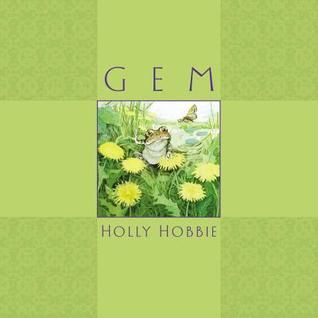 Gem
by Holly Hobbie
Little, Brown Books for Young Readers
April 2012

Here's a book that kept me guessing. Starting out with a lengthy handwritten letter from Gram to her granddaughter Hope, I thought this would be a complex, wordy story. Not so! After the first page, the art takes over, and we follow the wordless adventures of little Gem the toad who survives nearly being hit by a car and being chased by a hungry hawk until he's rescued by a little girl, and set free in a nighttime garden full of flies. The book is appended with a few toad facts. Many of the watercolor, pen and ink illustrations would be lovely as framed art - particularly those scenes featuring Gem happily hidden amidst the greenery.

I borrowed this book from the library.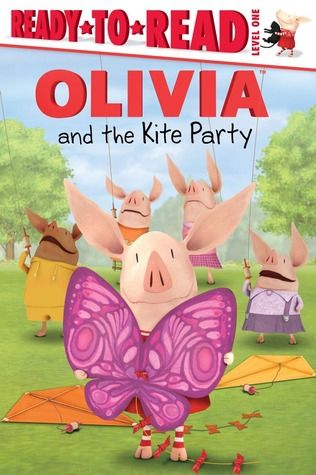 Olivia and the Kite Party
adapted by Alex Harvey, illustrated by Patrick Spaziante
Simon Spotlight
May 2012

Based on the TV series, this beginning chapter book offers bright, digital illustrations and a fairly prosaic storyline about Olivia's efforts to make her own kite, and then host a kite-flying party. Undemanding fans of the Olivia series may enjoy this easy to read adventure of pig-headed determination to get that kite aloft, but this book has absolutely no comparison to the understated elegance of the original Ian Falconer book that birthed the Olivia franchise.

I borrowed this book from the library.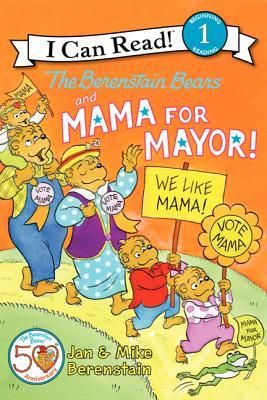 The Berenstain Bears and Mama for Mayor
by Jan and Mike Berenstain
HarperCollins
April 2012

A less than dazzling entry into the Berenstain Bears franchise. Still, this book will be easy to recommend around Mother's Day, or during any election year. Simple, repetitive language and a easy to follow plot make this a good choice for very beginning readers to build confidence. Mama Bear is frustrated by the potholes on the road, and conceives of a plan to run for mayor. After an exciting campaign, where she gets carried away and begins to promise anything and everything, including "honey in every pot" and "salmon in every stream," Mama wins the race! A somewhat cynical ending shows Mama (like many politicians) overwhelmed and unable to make good on her campaign promises.

I borrowed this book from the library.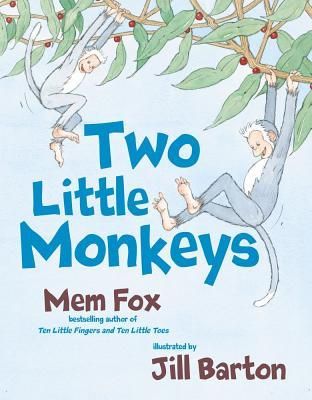 Two Little Monkeys
by Mem Fox, illustrated by Jill Barton
Beach Lane Books
January 2011

How utterly delightful! This book features a simple rhyming text and two sweet little grey monkeys, Cheeky and Chee who are busy avoiding a jaguar. Lovely, full-color double-spread illustrations feature lots of soft tans, blues and greens. Keep a sharp eye out for the jaguar, hidden on nearly every page! A gentle storybook perfect for the under two year-old set.

I borrowed this book from the library.