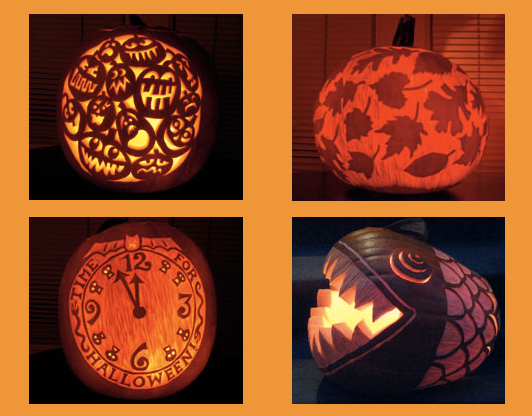 I had no idea that children's book author illustrator David Rochelle is such an expert pumpkin carver. Two of my favorite picture books of all time, The End (a fairytale that takes place in reverse) and The Best Pet of All (about a boy who brings home a dragon) were written by him.

Wow! What creativity. So beautiful. There's more, lots more, at his website.
If that's not enough for you, be sure to check out this collection of science-fiction and fantasy themed pumpkin carvings (many of them book inspired) at flickr.