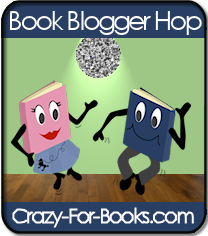 The Book Blogger Hop is a weekly meme hosted by Jennifer at Crazy for Books.

This week's
question is: "If I gave you £50 (or $80) and sent you into a bookshop right now, what would be in your basket when you finally staggered to
the till?"

Oooh... tough
question! Only $80? I'm ashamed to say that I could probably blow through a book budget of $1000 or more without blinking. With a budget of $80, I'd have to pick a mix of some of my favorite picture books (ones that I love enough to want to own) and novels that I'm dying to read, that I've grown impatient waiting for them to come in at
the library.

Okay, let's
see how far $80 takes us on my wishlist:
Pete the Cat - Eric Litwin and James Dean - $16.99
Afterlife - Claudia Gray - $16.99
A True Princess - Diane Zahler $15.99
A Discovery of Witches - Deborah Harkness $28.95

Grand Total: $78.92

Wow, that
went fast. I suppose I should have left myself more wiggle room for tax and whatnot, but that's what librarian discounts are for, right?