I'm seeing a trend... lots of covers featuring lips.


Bitter Frost
by Kailin Gow
The Edge
June 2010

All her life, Breena had always dreamed about fairies as though she lived among them... beautiful fairies living among mortals and living in Feyland. In her dreams, he was always there the breathtakingly handsome but dangerous Winter Prince, Kian, who is her intended. When Breena turns sixteen, she begins seeing fairies and other creatures mortals don't see. Her best friend Logan suddenly acts very protective. Then she sees Kian, who seems intent on finding her and carrying her off to Feyland. That's fine and all, but for the fact that humans rarely survive a trip to Feyland, a kiss from a fairy generally means death to the human unless that human has fairy blood in them or is very strong, and although Kian seemed to be her intended, he seems to hate her and wants her dead. -from Goodreads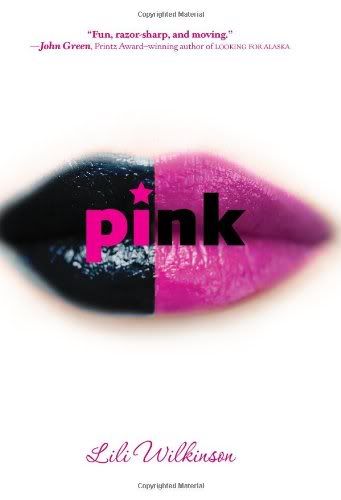 Pink
by Lili Wilkinson
HarperCollins
February 2011

Ava has a secret. She is tired of her ultracool attitude, ultra-radical politics, and ultrablack clothing. She's ready to try something new - she's even ready to be someone new. Someone who fits in, someone with a gorgeous boyfriend, someone who wears pink. Transferring to Billy Hughes School for Academic Excellence is the perfect chance to try on a new identity. But just in case things don't work out, Ava is hiding her new interests from her parents, and especially from her old girlfriend. Secrets have a way of being hard to keep, though, and Ava finds that changing herself is more complicated than changing her wardrobe. Even getting involved in the school musical raises issues she never imagined. As she faces surprising choices and unforeseen consequences, Ava wonders if she will ever figure out who she really wants to be. Humor, heart, and the joys of drama - on- and offstage - combine in Ava's delight-fully colorful journey of self-discovery. -from Goodreads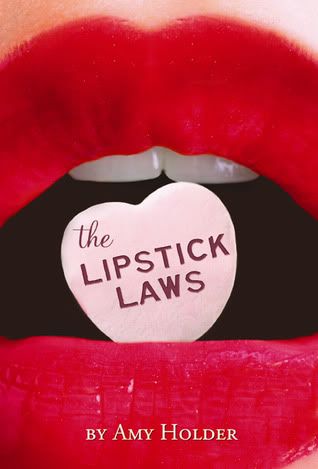 The Lipstick Laws
by Amy Holder
Graphia
April 2011

At Penford High School, Britney Taylor is the queen bee. She dates whomever she likes, rules over her inner circle of friends like Genghis Khan, and can ruin anyone's life with a snap of perfectly manicured fingers. Just ask the unfortunate few who have crossed her. For April Bowers, Britney is also the answer to her prayers. April is so unpopular, kids don't even know she exists. But one lunch spent at Britney's table, and April is basking in the glow of popularity. But Britney's friendship comes with a high price tag. How much is April willing to pay? -from Goodreads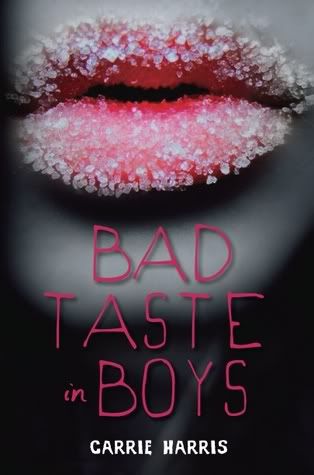 Bad Taste in Boys
by Carrie Harris
Delacorte Press
July 2011

Kate Grable is horrified to find out that the football coach has given the team steroids. Worse yet, the steriods are having an unexpected effect, turning hot gridiron hunks into mindless flesh-eating zombies. No one is safe - not her cute crush Aaron, not her dorky brother, Jonah... not even Kate! She's got to find an antidote - before her entire high school ends up eating each other. So Kate, her best girlfriend, Rocky, and Aaron stage a frantic battle to save their town... and stay hormonally human. -from Goodreads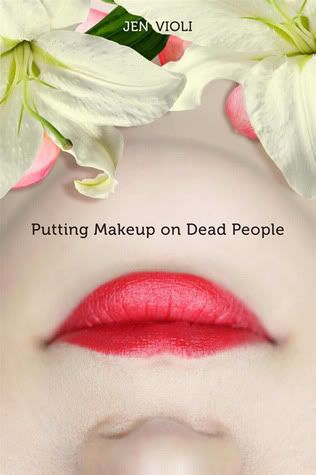 Putting Makeup On Dead People
by Jennifer Violi
Hyperion
July 2011

It's been four years since Donna Parisi's father passed away, but it might as well have been four days. Donna makes conversation and goes through the motions, but she hasn't really gotten on with life. She's not close with anyone, she doesn't have a boyfriend and she's going to college at the local university with a major that her mother picked. But one day Donna has an epiphany. She wants to work with dead people. She wants to help people say goodbye and she wants to learn to love a whole person - body and soul. She wants to live her life and be exceptional... at loving, at grieving and at embalming and cremating, too. Even as she makes the decision, things start to change. Donna makes friends with the charismatic new student, Liz. She notices the boy, Charlie, at her table and realizes that maybe he's been noticing her, too. And she begins to forgive the rest of her family for living their lives while she's been busy moping. Jennifer Violi's gentle, moving story of a girl who finds a life in the midst of death will appeal to any reader who's felt stuck and found inspiration in an unexpected place. -from Goodreads


Any that
I missed? Let me know in the comments.