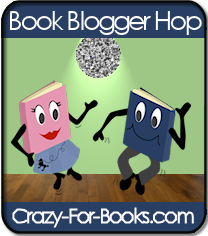 The Book Blogger Hop is a weekly meme hosted by Jennifer at Crazy for Books.

This week's
question is: Do you read only one book at a time, or do you have several going at once?
I've always liked to be reading a couple of different books at once. I think the maximum that I can really successfully juggle is about 4. More than that and I start to get the plotlines mixed up. It's funny, I'll go through a period where I'm zipping through books really quickly, then I'll have one that just seems to take me forever to read, which slows me right down. I'm in a slow spot right now, after a feverish start to the reading year. I'm reading Alchemy and Meggy Swann by Karen Cushman, which is awesome, but I'm reading it slowly to savor the Shakespearean style insults in the book. I'm also reading The Help by Kathryn Stockett, which I've been meaning to check out for a while. I don't read much adult fiction, but this book is excellent. It's already so sad, though, and I'm only on chapter 4! If it gets much more tragic, I'm not sure if I'll be able to finish it.
What are you reading right now?