Here's a felt board set I made a few years ago, and got the chance to use somewhat recently at a storytime. I love, love, love, the
Frog and Toad
books by Arnold Lobel.

These pieces are from "The Lost Button" featured in Frog and Toad Are Friends. I tried to keep the same color palette; green, brown, earthy. I think the raccoon was my favorite one to make, he turned out really well.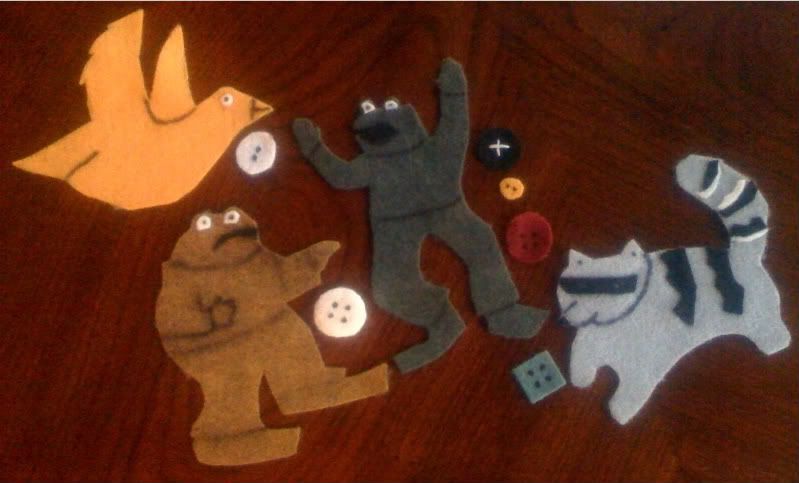 I made sure to match the buttons on Frog's completed jacket with the buttons that are mentioned earlier in the story.