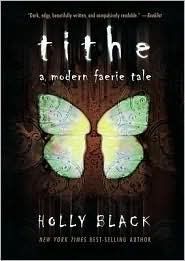 Tithe
by Holly Black
Simon Pulse
March 2004

Sixteen-year-old Kaye is a modern nomad. Fierce and independent, she travels from city to city with her mother's rock band until an ominous attack forces the sixteen-year-old back to her childhood home. There, amid the industrial, blue-collar New Jersey backdrop, Kaye soon finds herself an unwilling pawn in an ancient power struggle between two rival faerie kingdoms -- a struggle that could very well mean her death. -from Goodreads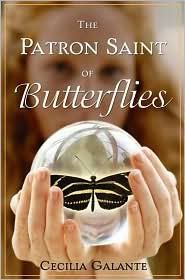 The Patron Saint of Butterflies
by Cecilia Galante
Bloomsbury USA Children's Books
April 2008

Agnes and Honey have been best friends for as long as they can remember. But everything is about to change, from their friendship to the only home they've ever known: a religious commune called Mount Blessing. Agnes loves being a believer and following the rules of the commune, but Honey has started to rebel. Then, when Agnes and Honey experience the outside world (on the run, no less), their friendship is tested further. After all, when everything you've ever known turns out to be a lie, how do you find the truth? A powerful story of faith, doubt, abuse, and above all, friendship. -from Goodreads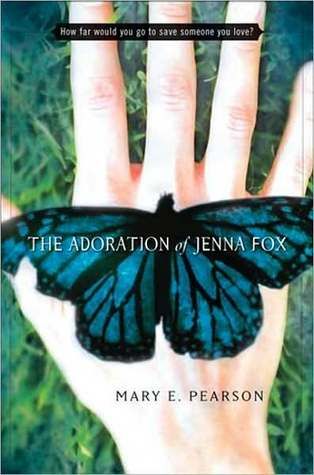 The Adoration of Jenna Fox
by Mary E. Pearson
Henry Holt and Co.
April 2008

Who is Jenna Fox? Seventeen-year-old Jenna has been told that is her name. She has just awoken from a coma, they tell her, and she is still recovering from a terrible accident in which she was involved a year ago. But what happened before that? Jenna doesn't remember her life. Or does she? And are the memories really hers? - from Goodreads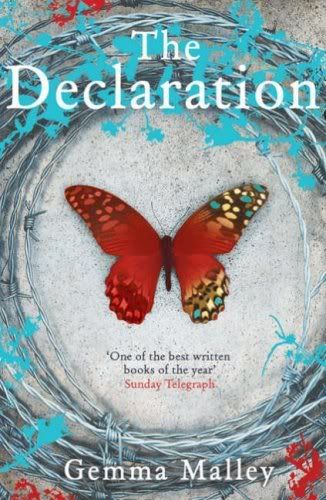 The Declaration
by Gemma Malley
Bloomsbury Publishing
May 2008
In the year 2140, it is illegal to be young. Children are all but extinct. The world is a better place.
Longevity drugs are a fountain of youth. Sign the Declaration, agree not to have children and you too can live forever. Refuse, and you will live as an outcast. For the children born outside the law, it only gets worse – Surplus status. Not everyone thinks Longevity is a good thing, but you better be clear what side you're on. . . . Surplus Anna is about to find out what happens when you can't decide if you should cheat the law or cheat death. -from Goodreads (note: This is the paperback cover.)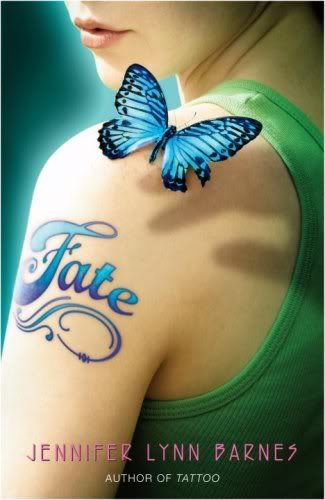 Fate
by Jennifer Lynn Barnes
Delacorte Press Books for Young Readers
March 2009

For the past two years, Bailey Morgan has lived a double life: high school student by day, ancient mystical being by night. As the third Fate, Bailey literally controls the fate of the world, but as Plain Old Bailey, her life is falling apart. She's got a tattoo that was supposed to be temporary (but isn't), friendships that were supposed to last forever (but might not), and no idea what her future holds after high school graduation. Then Bailey meets the rest of the Sidhe, an ancient race defined by their power, beauty, and a sinister habit of getting what they want at any cost. Before Bailey knows it, she's being drawn into an otherworldly web more complicated than anything she weaves as a mortal Fate. -from Goodreads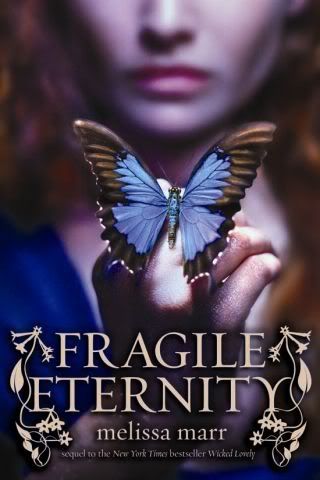 Fragile Eternity
by Melissa Marr
HarperCollins
April 2009

In this ethereal romance, Aislinn has achieved the fragile eternity of the title; she has become an immortal faery, complicating both her life and that of Seth, the man who loves her. -from Goodreads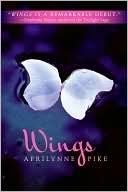 Wings
by Aprilynne Pike
HarperTeen
May 2009

Laurel was mesmerized, staring at the pale things with wide eyes. They were terrifyingly beautiful—too beautiful for words. Laurel turned to the mirror again, her eyes on the hovering petals that floated beside her head. They looked almost like wings. In this extraordinary tale of magic and intrigue, romance and danger, everything you thought you knew about faeries will be changed forever. -from Goodreads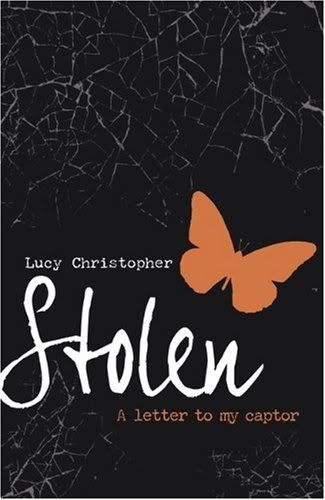 Stolen: A Letter to My Captor
by Lucy Christopher
Chicken House Ltd.
May 2009

Sixteen year old Gemma is kidnapped from Bangkok airport and taken to the Australian Outback. This wild and desolate landscape becomes almost a character in the book, so vividly is it described. Ty, her captor, is no stereotype. He is young, fit and completely gorgeous. This new life in the wilderness has been years in the planning. He loves only her, wants only her. Under the hot glare of the Australian sun, cut off from the world outside, can the force of his love make Gemma love him back? The story takes the form of a letter, written by Gemma to Ty, reflecting on those strange and disturbing months in the outback. Months when the lines between love and obsession, and love and dependency, blur until they don't exist - almost. -from Goodreads


Haven
by Kristi Cook
Simon Pulse
February 2011

One month into her junior year, sixteen-year-old Violet McKenna transfers to the Winterhaven School in New York's Hudson Valley, inexplicably drawn to the boarding school with high hopes. Leaving Atlanta behind, she's looking forward to a fresh start--a new school, and new classmates who will not know her deepest, darkest secret, the one she's tried to hide all her life: strange, foreboding visions of the future. But Winterhaven has secrets of its own, secrets that run far deeper than Violet's. Everyone there--every student, every teacher--has psychic abilities, 'gifts and talents,' they like to call them. Once the initial shock of discovery wears off, Violet realizes that the school is a safe haven for people like her. Soon, Violet has a new circle of friends, a new life, and maybe even a boyfriend--Aidan Gray, perhaps the smartest, hottest guy at Winterhaven. Only there's more to Aidan than meets the eye--much, much more. And once she learns the horrible truth, there's no turning back from her destiny. Their destiny. Together, Violet and Aidan must face a common enemy--if only they can do so without destroying each other first. -from Goodreads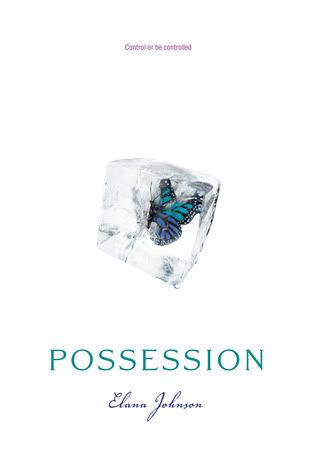 Possession
by Elana Johnson
Simon & Schuster
June 2011

Vi knows the Rule: Girls don't walk with boys, and they never even thinkabout kissing them. But no one makes Vi want to break the Rules more than Zenn...and since the Thinkers have chosen him as Vi's future match, how much trouble can one kiss cause? The Thinkers may have brainwashed the rest of the population, but Vi is determined to think for herself. But the Thinkers are unusually persuasive, and they're set on convincing Vi to become one of them...starting by brainwashing Zenn. Vi can't leave Zenn in the Thinkers' hands, but she's wary of joining the rebellion, especially since that means teaming up with Jag. Jag is egotistical, charismatic, and dangerous--everything Zenn's not. Vi can't quite trust Jag and can't quite resist him, but she also can't give up on Zenn. This is a game of control or be controlled. And Vi has no choice but to play. -from Goodreads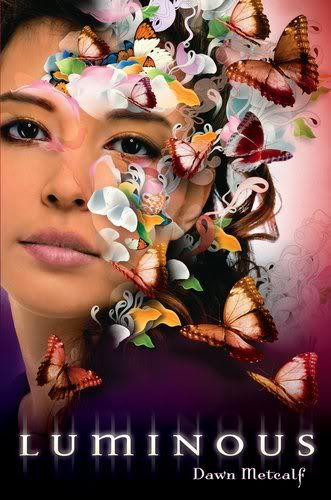 Luminous
by Dawn Metcalf
Dutton Children's Books
July 20011

As reality slips and time stands still, Consuela finds herself thrust into the world of the Flow. Removed from all she loves into this shifting world overlapping our own, Consuela quickly discovers she has the power to step out of her earthly skin and cloak herself in new ones-skins made from the world around her, crafted from water, fire, air. She is joined by other teens with extraordinary abilities, bound together to safeguard a world they can affect, but where they no longer belong. When murder threatens to undo the Flow, the Watcher charges Consuela and elusive, attractive V to stop the killer. But the psychopath who threatens her new world may also hold the only key to Consuela's way home. -from Goodreads

Any that I missed? Let me know in the comments.