Here's a cover trend I've noticed. A necklace. A super important necklace.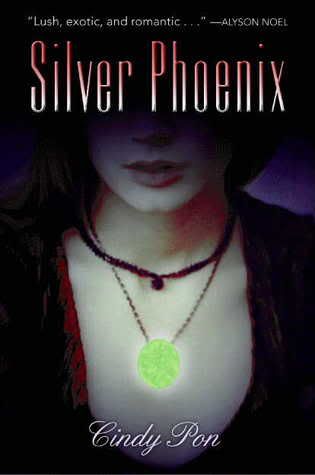 Silver Phoenix
by Cindy Pon
Greenwillow Books
April 2009 (cover from 2011 paperback)
No one wanted Ai Ling. And deep down she is relieved - despite the dishonor she has brought upon her family - to be unbetrothed and free, not some stranger's subservient bride banished to the inner quarters. But now, something is after her. Something terrifying - a force she cannot comprehend. And as pieces of the puzzle start to fit together, Ai Ling begins to understand that her journey to the Palace of Fragrant Dreams isn't only a quest to find her beloved father but a venture with stakes larger than she could have imagined... -
from Goodreads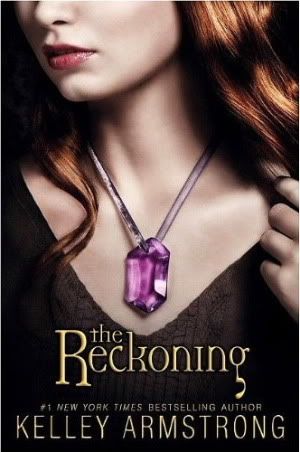 The Reckoning
by Kelley Armstrong
Orbit
April 2010
Only two weeks ago, life was all too predictable. But that was before I saw my first ghost. Now, along with my supernatural friends Tori, Derek, and Simon, I'm on the run from the Edison Group, which genetically altered us as part of their sinister experiment. We're hiding in a safe house that might not be as safe as it seems. We'll be gone soon anyway, back to rescue those we'd left behind and to take out the Edison Group... or so we hope.
-from Goodreads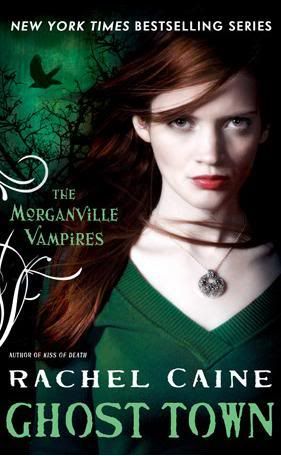 Ghost Town
by Rachel Caine
NAL Hardcover
October 2010

While developing a new system to maintain Morganville's defenses, student Claire Danvers discovers a way to amplify vampire mental powers. Through this, she's able to re-establish the field around this vampire-infested Texas college town that protects it from outsiders. But the new upgrades have an unexpected consequence: people inside the town begin to slowly forget who they are-even the vampires. Soon, the town's little memory problem has turned into a full-on epidemic. Now Claire needs to figure out a way to pull the plug on her experiment- before she forgets how to save Morganville... -from Goodreads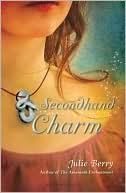 Secondhand Charm
by Julie Berry
Bloomsbury USA Children's Books
October 2010

In a secluded village, magic sparkles on the edges of the forest. There, a young girl named Evie possesses unusually strong powers as a healer. A gypsy's charms—no more than trinkets when worn by others—are remarkably potent when Evie ties them around her neck. Her talents, and charms, have not escaped the notice of the shy stonemason's apprentice. But Evie wants more than a quiet village and the boy next-door. When the young king's carriage arrives one day, and his footman has fallen ill, Evie might just get her chance after all... -from Goodreads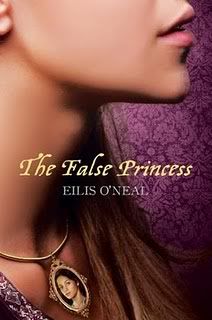 The False Princess
by Eilis O'Neal
Egmont USA
January 2011

Princess and heir to the throne of Thorvaldor, Nalia's led a privileged life at court. But everything changes when it's revealed, just after her sixteenth birthday, that she is a false princess, a stand-in for the real Nalia, who has been hidden away for her protection. Cast out with little more than the clothes on her back, the girl now called Sinda must leave behind the city of Vivaskari, her best friend, Keirnan, and the only life she's ever known. -from Goodreads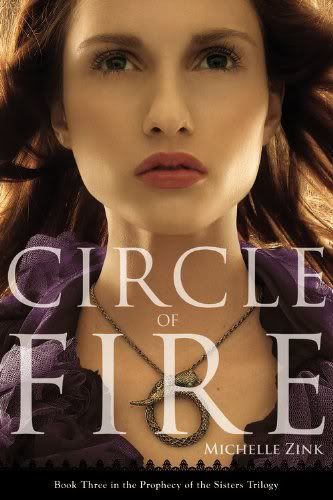 Circle of Fire
by Michelle Zink
Little, Brown Books for Young Readers
August 2011

With time dwindling but her will to end the Prophecy stronger than ever, Lia sets out on a journey to find the remaining keys, locate the missing pages of the Prophecy, and convince her sister Alice to help - or risk her life trying... -from Goodreads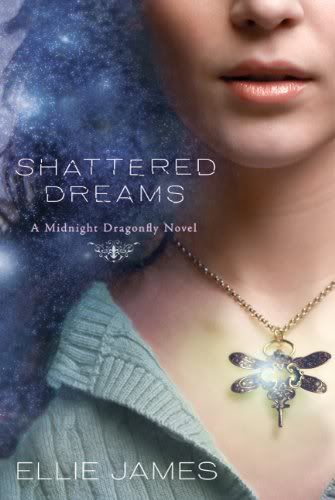 Shattered Dreams
by Ellie James
St. Martin's Griffin
December 2011

Sixteen-year-old Trinity Monsour wants nothing more than to live a normal life. But that isn't as easy as it seems. Trinity is different. She is special. She sees visions, and for those she's seen, it's already too late... -from Goodreads
I could have included so, so many more... but you get the idea.