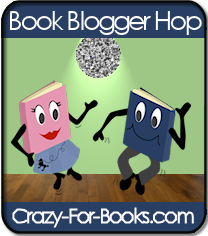 The
Book Blogger Hop
is a weekly meme hosted by Jennifer at
Crazy for Books
.
This week's question is:

What's the ONE genre you wish you could get into, but just can't?
I'll have to say, adult fiction. I know I should read more... I hear about things that are supposed to be good. The patrons at my library ask me if I've read such and such. I certainly give it a try from time to time. But it just doesn't draw me in! I'm talking about authors like James Patterson, Janet Evanovich, Michael Connelly, Sara Gruen, Jonathan Franzen. I've tried, I really have, but ultimately, I prefer at least a few wizards, dragons, angsty teens, first romance and the fast-moving plots that YA usually provides.