Here's something that I've noticed. New books that feature a dark smoky eye, or at least a lot of eyeliner.

Teeth: Vampire Tales
ed. by Ellen Datlow et. al.
Harper Collins
April 2011

An anthology featuring a number of very famous authors: Neil Gaiman, Melissa Marr, Cassandra Clare, Garth Nix, Cecil Castellucci and Holly Black.
Cleopatra Confesses
by Carolyn Meyer
Simon & Schuster
June 2011

Historical fiction, should be pretty self-explanatory.

Through Her Eyes
by Jennifer Archer
HarperTeen
April 2011

It sounds like Tansy sees ghosts in her family's rural Texas home.




Babe in Boyland
by Jody Gehrman
Dial
February 2011

Teen advice columnist Natalie decides to go undercover and disguise herself as a boy in order to understand them better.
Cryptic Cravings
by Ellen Schrieber
Harper Collins
May 2011

The latest in the popular Vampire Kisses series.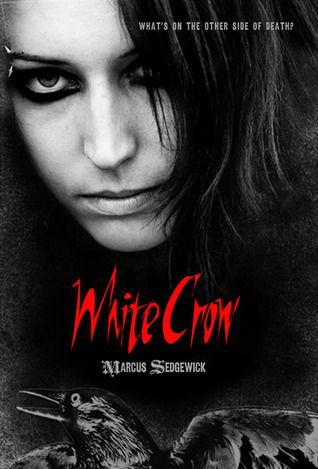 White Crow
by Marcus Sedgewick
Roaring Brook Press
July 2011

Two girls become friends in an atmospheric gothic town that is slowly falling into the sea.
Dead Rules
by Randy Russell
HarperTeen
June 2011

An interesting and unique take on the afterlife, when Jana dies and is separated from her true love Michael, and how she copes with being automatically enrolled in Dead School. Naturally, she's hoping he'll commit suicide ASAP so they can be reunited for eternity.
I have to be honest, this doesn't sound like my kind of read, but I do love the cover.


Know of any that I missed? Let me know in the comments.