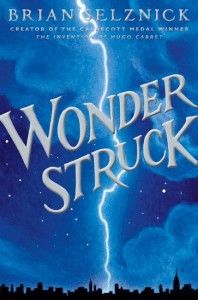 The
Book Blogger Hop
is a weekly meme hosted by Jennifer at
Crazy for Books
.
This week's question is:

What's the one ARC you'd love to get your hands on right now?
I was hoping to snag a copy of Wonderstruck by Brian Selznick at the American Library Association Annual meeting... but by the time I heard where they were, they were gone! I did another post recently about books that I was intrigued by, but didn't get ARCs for... not that I'm lacking for books to read! My To Be Read list is ridiculously long, and I've already got a healthy stack of ARCs by my nightstand.