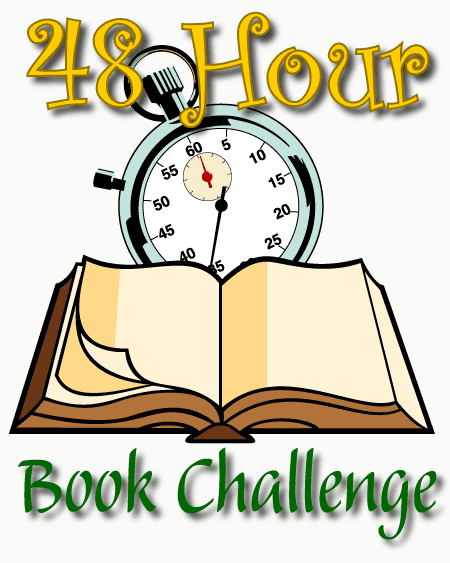 Starting the 48 Hour Book Challenge, I must admit, this is anathema to my usual method of blogging. I'm a big believer in "slow and steady wins the race" When I started this book blog, I initially made a rule, no more than three posts a week -- I was excited to get started, but at the same time, I didn't want to post every day for a month, wear myself out, and then never blog again.
Typically, I'll have between three to six ideas for posts rattling around, and once I've got those down, more ideas will have sprouted in my brain.
Last April, I was not up for Maureen Johnson's Blog Every Day April challenge. But this year (no one seemed to pick up the mantle and officially host anything) I quietly tried it out. I was fully prepared to kiss quality posts goodbye, all in the name of posting, something, anything every day in April of 2010. Much to my surprise, blogging every day was not as hard as I thought. I kept it up (mostly) through May. Will I continue blogging every day? Not sure. Three times a week has been working very well for me. We'll see how much I'm able to do during this blogging marathon, and take it from there!