I sense a trend! Characters underwater in the deep-blue. Interestingly, some of these stories actually involve water, others do not.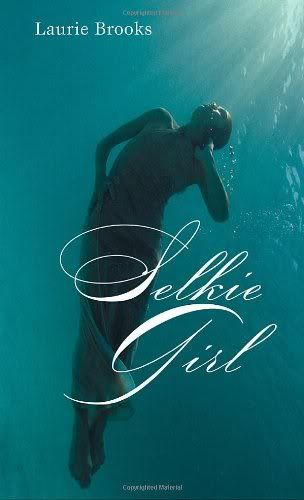 Selkie Girl
by Laurie Brooks
Knopf Books for Young Readers
October 2008

Elin Jean has always known she was different from the others on their remote island home. She is a gentle soul, and can't stand the annual tradition of killing seal babies to thin the population. Even Tam McCodron, the gypsy boy to whom she is strangely drawn, seems to belong more than she does. It's just a matter of time until Elin Jean discovers the secret of her past: her mother, Margaret, is a selkie, held captive by her smitten father, who has kept Margaret's precious seal pelt hostage for 16 years. Soon Elin Jean faces a choice about whether to free her mother from her island prison. And, as the child of this unusual union, she must make another decision. Part land, part sea, she must explore both worlds and dig deep inside herself to figure out where she belongs, and where her future lies. Poignant, meaningful, and romantic, Selkie Girl is a lyrical debut about a mesmerizing legend. -from publisher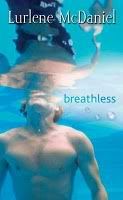 Breathless
by Lurlene McDaniel
Delacorte Books for Young Readers
May 2009

What is the toughest request anyone can be asked to fulfill? Travis Morrison is a champion diver and one of the most popular kids at school. On the first day of summer vacation, while boating on the lake with his friends, Travis attempts a silly stunt dive that goes wrong. He fears he has broken his leg. Instead, his trip to the hospital reveals he has a rare form of cancer, and to save him, the doctors tell his parents they must amputate. In an instant, Travis's life and the lives of everyone around him are forever changed. Travis is determined that he and only he should decide the course of his life. He has a plan, but he can't carry it out alone. Will he convince one of his friends to fulfill his most important request? Lurlene McDaniel tackles a controversial subject, probing the issues of personal choice and quality of life. -from publisher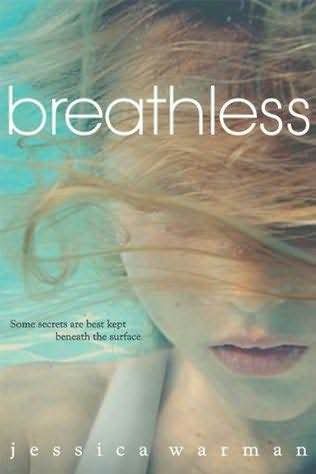 Breathless
by Jessica Warman
Walker Books for Young Readers
August 2009

When Katie Kitrell is shipped off to boarding school by her distant father and overbearing mother, it doesn't take her long to become part of the It Crowd. She's smart, she's cute, and she's an Olympic-bound swimmer who has a first class ticket to any Ivy League school of her choice. But what her new friends, roommate, and boyfriend don't know is that Katie is swimming away from her past, and from her schizophrenic older brother, Will, who won't let her go. And when he does the unthinkable, it's all Katie can do to keep her head above water. -from publisher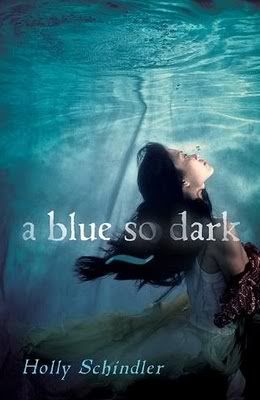 A Blue So Dark
May 2010

Fifteen-year-old Aura Ambrose has been hiding a secret. Her mother, a talented artist and art teacher, is slowly being consumed by schizophrenia, and Aura has been her sole caretaker ever since Aura's dad left them. Convinced that "creative" equals crazy, Aura shuns her own artistic talent. But as her mother sinks deeper into the darkness of mental illness, the hunger for a creative outlet draws Aura toward the depths of her imagination. Just as desperation threatens to swallow her whole, Aura discovers that art, love, and family are profoundly linked—and together may offer an escape from her fears. -from publisher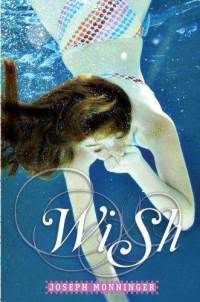 Delacorte Books for Young Readers
November 2010

Bee's brother, Tommy, knows everything there is to know about sharks. He also knows that his life will be cut short by cystic fibrosis. And so does Bee. That's why she wants to make his wish-foundation-sponsored trip to swim with a great white shark an unforgettable memory. But wishes don't always come true. At least, not as expected. Only when Bee takes Tommy to meet a famous shark attack survivor and hard-core surfer does Tommy have the chance to live one day to the fullest. And in the sun-kissed ocean off a California beach, Bee discovers that she has a few secret wishes of her own... -from publisher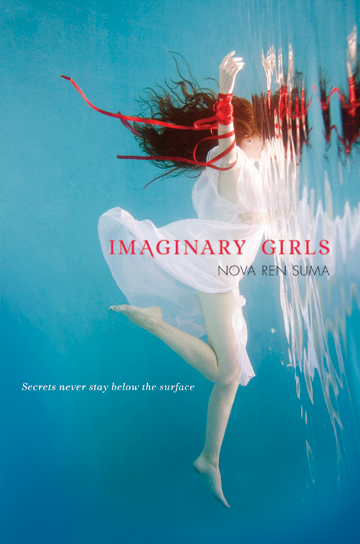 Imaginary Girls
June 2011

Chloe's older sister, Ruby, is the girl everyone looks to and longs for, who can't be captured or caged. When a night with Ruby's friends goes horribly wrong and Chloe discovers the dead body of her classmate London Hayes left floating in the reservoir, Chloe is sent away from town and away from Ruby. But Ruby will do anything to get her sister back, and when Chloe returns to town two years later, deadly surprises await. As Chloe flirts with the truth that Ruby has hidden deeply away, the fragile line between life and death is redrawn by the complex bonds of sisterhood. -from publisher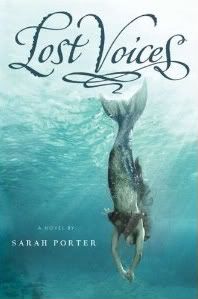 Lost Voices
by Sarah Porter
Harcourt Children's Books
July 2011

Fourteen-year-old Luce has had a tough life, but she reaches the depths of despair when she is assaulted and left on the cliffs outside of a grim, gray Alaskan fishing village. She expects to die when she tumbles into the icy waves below, but instead undergoes an astonishing transformation and becomes a mermaid. A tribe of mermaids finds Luce and welcomes her in—all of them, like her, lost girls who surrendered their humanity in the darkest moments of their lives. Luce is thrilled with her new life until she discovers the catch: the mermaids feel an uncontrollable desire to drown seafarers, using their enchanted voices to lure ships into the rocks. -from publisher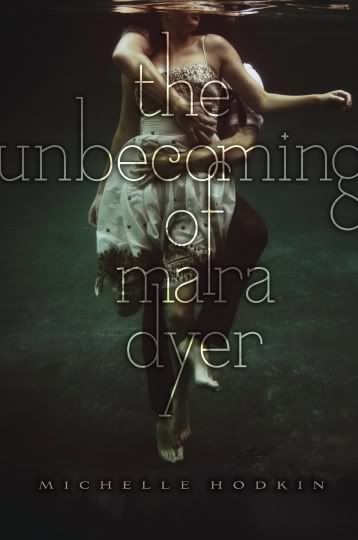 The Unbecoming
of Mara Dyer
Simon & Schuster Children's Publishing
September 2011

Three days after a tragic accident in New England, Mara Dyer wakes up in a hospital, with no memory of how she got there. Of how her three friends died. Or how she is still alive. Eight weeks later, Mara is in Miami, and is almost living a normal life. She starts at a new school. She makes new friends. And she meets Noah Shaw. He's arrogant, brilliant, beautiful--and Mara falls for him, despite her friends' warnings and her better instincts. But as they grow closer, things happen that make her think there's more to the accident that killed her friends. More to the nightmares and hallucinations she's been having since they died. And more to Noah than he led her to believe. Then two more people connected to her die. Something is happening to Mara, and the truth is buried in her own mind. If she can uncover it, she might be able to save her family. Her first love. Her future. She can try to be normal. But if she can't, she'll have to become something more. -from publisher


Are there any that I missed? Let me know in the comments.