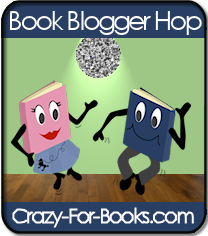 The
Book Blogger Hop
is a weekly meme hosted by Jennifer at
Crazy for Books
.
This week's question is:

What is your favorite Halloween costume?
Last year I went as Little Red Riding Hood, and much to my surprise, none of the trick-or-treaters I met had any idea who I was! I tried to prod them, "Hey, I'm wearing a red cape, and here's my picnic basket with treats for granny! Now do you know who I am??" They looked up at me with wide-eyes, clearly having no clue who I was supposed to be. Their parents told me that the kids didn't know the story of Red Riding Hood, because they'd decided it was too scary for them. Unbelievable!