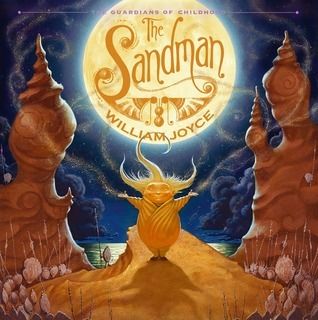 The Sandman: The Story of Sanderson Mansnoozie
by William Joyce
Atheneum Books for Young Readers
October 2012

Lush, beautifully detailed artwork is the star of this picture book. The text is a bit wordy and fanciful, but it has an Ozian feel - L. Frank Baum inspired, as it were. There's just a hint of the 20's in a steampunky, future/past fairytale. I was always terrified of the Sandman when I was a child, but the only image I had of him was the villain from Spiderman. Maybe if I'd read this as a kid instead, I'd be enchanted instead of scared of the idea. Featuring a star chariot, a Nightmare king, mermaids... this book is really something. Don't miss out on this wonderful Guardians of Childhood series by William Joyce.

I borrowed this book from the library.

In the Land of Milk and Honey
by Joyce Carol Thomas, illustrated by Floyd Cooper
Amistad
September 2012

Here's a slice of black history, featuring the author's semi-autobiographical story of her family's move from Oklahoma to the Bay Area, California in the 1940's. Plenty of lyrical repeating phrases emphasize the beauty of California and the high hopes transplants had of living a better life there amidst a more diverse and welcoming populace. Soft, warm illustrations fill the pages with a light glow.

I borrowed this book from the library.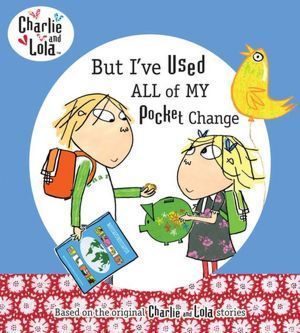 But I've Used All My Pocket Change
by Lauren Child
Dial
September 2012

The moral of this story is not only about planning ahead and using money sensibly, but also about generosity and sharing. This book is "based on" the original Charlie and Lola stories, and seems just as high quality. All the hallmarks of the series are here, especially the collage artwork and varying typefaces used to emphasize the text at certain parts of the story. As always, Lola is irrepressible and big-brother Charlie is super-responsible. After a trip to the zoo, Lola wastes all her money on small purchases, while Charlie generously shares, and can't afford what he'd like either. Pair this with Bunny Money, featuring Max and Ruby by Rosemary Wells for an interesting conversation starter with kids about budgeting.

I borrowed this book from the library.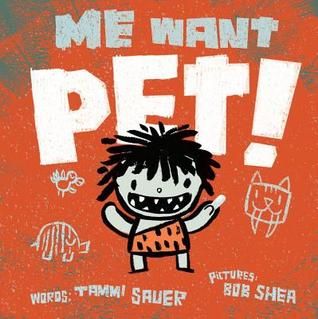 Me Want Pet!
by Tammi Sauer, illustrated by Bob Shea
Simon & Schuster
March 2012

Ooga! This story certainly plays off the caveman stereotype - a fun little story about how Cave Boy acquires not one pet, but three. Cave Boy tries out a woolly mammoth, a saber-toothed tiger, and a dodo bird, but none of them work out - until they save the day during a stampede. Heavy black lines and bright colors make the illustrations easy to see from a distance. The book is full of Tarzan-like speech - simple sentences with no contractions. Pair this with Caveman ABC by Janee Trasler for a very wacky, prehistoric storytime.

I borrowed this book from the library.