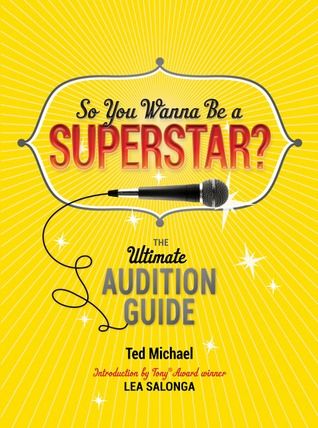 So You Want to Be a Superstar?: The Ultimate Audition Guide
by Ted Michael, Nic Cory and Mara Jill Herman
Running Press Kids
August 2012

Upbeat, positive encouragement is provided for teens who want to dabble in the arts and for those with dreams of stardom. The authors seem to have their fingers on the pulse of everything that is cool in pop culture, and the casual writing style ensures maximum teen appeal. Extensive musical theater history, dance terms, and audition tips are all presented in a clear, readable way.
The book is chock-full of personality quizzes that will help teens discover their ideal roles and vocal range, as well as their own talents and interests so they can tailor an acting, singing, or dance career perfectly suited to their personal strengths. This engaging and fun-spirited guide is sure to be a boon for hopeful performers.

I received a free copy of this book from the publisher.
This review originally appeared in School Library Journal.