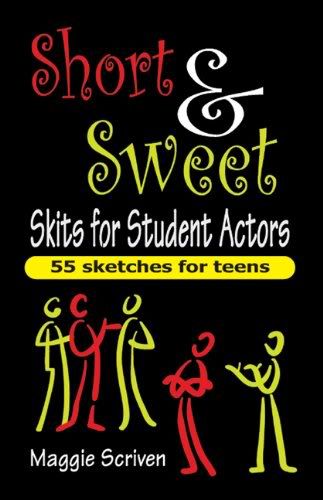 Short and Sweet Skits for Student Actors
by Maggie Scriven
Meriwether Publishing
March 2010
Clean, straitlaced and with a sometimes corny sense of humor, these skits will be a welcome resource for teachers who want to incorporate a bit of drama into their classrooms. The majority of the selections feature present-day scenes of school, friends, and home, usually addressing conduct of life, but a few of them veer into the fantastical with actors playing cows, cats, and dogs. Actors are encouraged to play these scenes standing up and with light costuming to suggest the animal being portrayed.
Most of the selections are for two to three players, but educators will be hard-pressed to find another collection that features short scenes for groups of 10-16 specifically tailored for classroom use, as this one does. Flexible casting is possible for quite a few of the pieces.
I recieved a free copy of this book from the publisher.
This review originally appeared in School Library Journal.