I greatly enjoyed Vesper. Great paranormal universe, and a really appealing main character coming to terms with new powers. I'm looking forward to the sequel coming out next month.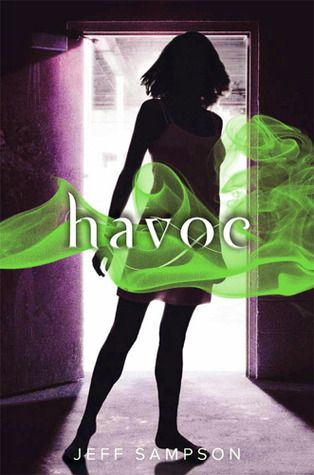 Havoc
by Jeff Sampson
Balzer + Bray
January 2012
Emily Webb thought life would return to normal after the death of the man who attacked her and her fellow "Deviants." Or as normal as it could be, after discovering that she has nighttime superpowers . . . and she's a werewolf. But when Emily awakes one night to find an otherworldy Shadowman watching her, she knows the danger has only just begun.

So Emily and her pack-mates set out to find the people who made them what they are, and why. But as they get closer to the truth, they realize they aren't the only ones in town with special powers: The most popular girls in school might just have a secret of their own–and they might just have it out for Emily.

With shadowy beings stalking them, a mysterious company doing all it can to keep the truth hidden, and the secrecy of her new identity in jeopardy, life threatens to spiral out of control for Emily. Soon these dangers will come together in one terrifying confrontation that may force her to make the toughest choice of her life . . . so far.